Bringing Business Back: Six Customer Rewards that Really Work
05 Sep, 2015 | Tags: business, business rewards, rewards, Schedule, Shift Scheduling, tips tricks, Work Scheduling
Customer loyalty is about more than just retention. You want to encourage your customers to spend more money in your stores, and purchase the type of products that will keep them coming back. There are several ways to increase customer loyalty, and following these tried and true methods, you can improve your bottom line and make a casual customer more loyal to your company brand.
The Points System

A points system is simple, and is used effectively around the world because it actually works. Customers are able to receive points when they purchase certain items, which allows you to better manage your inventory. Rather than discounting items, you can double or triple the points first to see if that helps you sell inventory. Customers can later get rewards in the form of cash-back, free items, or a percentage off the total when a certain number of points have been reached. It's often a win-win situation for both you and the customer.

Get a Partnership
Work with local stores and offer combined discounts that can be used at more than one location. For example, if customers spend more than $100 at your store, they may be able to get discounts at other stores or sites like Discountrue.com when they offer coupons for kohls.com. Partnering with a name-brand store may help you increase your brand awareness and encourage shoppers to frequent your store.
VIP Benefit Programs
Start a base-level points program, and offer a VIP program with additional rewards for people who purchase a membership. Purchasing a membership by itself will encourage them to come back and use their card more often. Since they have already paid the dues, they will be more inclined to shop at your store to receive those extra benefits.

Non-Monetary Rewards
Some industries do better offering additional services or giving a donation to a local charity than with a money-based reward system. If you boast an environmentally friendly store, customers may feel better about your company if they know that a percentage of all proceeds go to help rainforest preservation, or a local children's charity. Figure out what your customers want, and design rewards programs that reinforce what your customers value.
Create Weekly Contests or Drawings
A weekly contest or drawing can help bring more customers into your store. Offer smaller prizes and reward several prizes, so they will have a better chance of winning the contest or drawing. These sorts of games can be fun for employees and shoppers, and the odds of winning go up the more they shop.
Forget the Rewards Program
Build rewards into the shopping experience. When customers purchase goods worth a certain value, give them a discount. Give them rewards just for being customers, and don't require any sort of membership or loyalty program to take part. First-time shoppers will come back because they will be surprised they received a free gift with their purchase.
No single rewards program will work for every industry. It's up to you to think about the type of customer you're getting, and find a way to increase their loyalty. Try a few different programs, or ask for your customers' input to find the best system for your type of business.
---
Why Every Restaurant Needs to Use Scheduling Software
06 Aug, 2015 | Tags: bar management, management, resources, restaurant, Scheduling, shift, Shift Scheduling, What Time do I Work, Work Scheduling
It's pretty easy to see that communication is a necessity to any thriving business.  In today's economy, it's paramount to have a step-up in your communication whenever possible. The restaurant business can be brutal at times, with small margins and long hours, not to mention all the variables that can quickly turn a successful start to a day into an understaffed nightmare!  Keeping a large crowd waiting too long at the hostess station and you may have just lost potential customers forever.  Between understaffed waiters/waitresses, tables that need to be cleared, food orders getting cold, and special customer requests, many times managers and their employees alike can quickly feel the stress of the situation, and that's not good for anyone!  That's where innovative technology comes into play.
Share the Load
Using staff scheduling software can lighten a manager's load considerably by
allowing managers to have the ability to create their schedules from home, if they choose, instead of in the midst of all the commotion in their backroom

managers no longer need to cater to all those interruptions from employees asking when they are scheduled to work next

they won't be inundated with scraps of paper with handwritten notes trying to decipher when their employee is requesting some time off

since now the employee is responsible for adding their own requests directly into the system, if you try to schedule this employee during an unavailable time, a pop-up will remind you about their request

when it's time to schedule that team meeting, it takes the guesswork and out of wondering if you've contacted everyone because now, it's only a button click away
Think of all the time you'll save by not having to rewrite a schedule over and over again! 
Employee Approved
Your employees will love using the online employee schedule system too!  They'll be able to
access their schedule via smartphone, or simply check online; no more time wondering when the schedule is completed, or having to run back up to the restaurant to check the board

input their own requests for time off, eliminating potential disagreements or friction; no more keeping your fingers crossed in hopes that your manager remembers your request

receive reminders for when you're scheduled to work; no more awkward feelings, wondering if you should call work to find out, or just show up and hope you were scheduled

   
The Bar
Another important area of a restaurant that cannot be overemphasized is the bar. If a bartender doesn't show up due to a lack of communication this can cause a potential great loss in revenue to everyone involved. Using a streamlined bar scheduling software can open up lines of communication and increase a restaurants profits substantially by
having each bartender's hours specifically laid out in such a way that meets everyone's needs; bars typically open during later hours, and bartenders are typically balancing many schedules throughout their day

bartender's having the ability to put in requests from their smartphone or computer saving them time, and better organizing their daily schedule which expands communication

increasing profit margins by keeping the bar open on time and keeping those drinks filled; generating greater profits for everyone

keeping the highest profit margin available means that employee hours don't get cut; everyone in the restaurant can be affected by this

   
Now, everything goes directly into the system, all in one, easy to use place!
The folks at WhatTimeDoIWork.com have made a huge impact to help you save time, improve even the best communication, all while saving you money.  This new innovative scheduling software didn't happen overnight.  It was developed by experts with over thirty years of scheduling experience who took the time to sit down and listen to what managers and their employees both needed and wanted to become more successful.  Taking all their data into consideration, this team has developed a polished system where everything transpires in one place and can be accessed any time, day or night, from any place in the world.  They have produced the gift of giving you less stress and making life easier, while at the same time allowing you more time to work on those other important tasks for your business, you know, the ones listed under all those other papers that you can now throw away!
---
Little Changes that will make a BIG Difference with Customer Service
17 Feb, 2014 | Tags: bar scheduling software, customer experience, customer service, Employee Schedule, Employee schedule calendar, employee schedule template, Employee Schedules, Employee Scheduling, employee scheduling programs, Employee Scheduling Software, hospital scheduling software, hotel scheduling software, Medical Scheduling, Medical Scheduling Software, online employee scheduling software, Online Restaurant Scheduling Software, online staff scheduling, restaurant schedules, restaurant scheduling software, restaurant staff scheduling, Shift Scheduling, Staff Scheduling, Staff Scheduling Software, Whattimedoiwork.com, Workforce Scheduling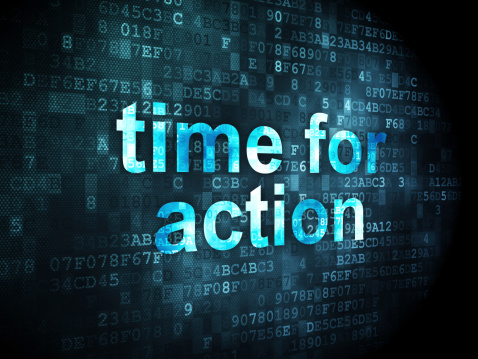 In the food service, bar and nightclub industries you are selling more than just food and drinks to your patrons. While quality food and drinks are important, there are probably many other similar restaurants, bars or nightclubs in your area that offer similar selections. What you are truly selling is a solution to a problem and what distinguishes you from your competitors is the customer experience you provide. We have searched far and wide to provide you with the best advice for improving customer experiences.
The first place to start is to challenge your staff to provide more than expected for every customer during their scheduled shifts. Servers should ensure that customers' drinks never get below 1/3 full, offer extra bread for extended waits,  and remember to always maintain eye contact and be personable when taking orders and interacting with customers.
You can really go above and beyond if you're near a theater, sports area, etc., by asking your customers if they are in a rush and try to accommodate their limited time needs. Help your customers during the ordering process by pointing out deals on items that they are ordering. You can offer additional perks for your customers, such as tasting different foods and wines before ordering. You might make a little less on this sale, but they will be sure to return.  And if you have an unhappy customer, thank them for their honestly (they told you instead of someone else) and look for a simple way to rectify the situation.
Improving the customer experience does not rely solely on your staff. As a manager/owner there are ways you need to train and prepare your staff for success. Train your servers on how to handle different customers (large groups, first time visitors, families) so that they can provide a superior level of service to every customer. Another great tip is to fully train your staff on your menu, ensuring they can answer any questions. Ensure that you fully train your entire staff on your policies and procedures, as well as when to escalate situations to the manager.
Here are some of the items that each of your servers should know off the top of their head:
What foods are spicy
Ingredients in each dish
Items for special dietary requirements
Tasted all items including specials
The final crucial piece of the puzzle is all about scheduling. There is a tight line to walk to ensure that you have adequate staffing for all shifts (over- and under- staffing not only impacts your bottom line, but can seriously impact the customer experience). What Time Do I Work.com has reports and features that can help you determine the ideal coverage for each of your scheduled shifts. Check back here in our next edition to learn more about how What Time Do I Work.com helps to determine your staff requirements for each shift. Can't wait? Click Here to try it out for yourself for 30 days in our no obligation free trial.
---
Why should you pick WhatTimeDoIWork.com Online Employee Scheduling Software?
10 Feb, 2014 | Tags: bar scheduling software, conflict free schedules, Employee Schedule, Employee schedule calendar, employee schedule template, Employee Schedules, Employee Scheduling, employee scheduling programs, Employee Scheduling Software, hospital scheduling software, hotel scheduling software, job schedule, Job scheduling, Medical Scheduling, Medical Scheduling Software, Online Restaurant Scheduling Software, Online Scheduling Software, restaurant schedules, retail scheduling software, Scheduling staff members, Shift Scheduling, Staff Scheduling, Staff Scheduling Software, Web Scheduling Software, What Time do I Work, Whattimedoiwork.com, Work Scheduler, Work Scheduling, Workforce Scheduling, workscheduling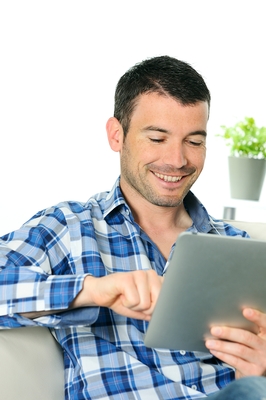 The first step to success is to stop working in your business and start working on your business. You have probably spent far too many hours creating and updating your weekly schedules, and yet, do you have a full grasp on the amount of overtime wages you have needlessly paid? This is the ideal time to start looking for scheduling support. There are many different options available today and you should put some serious thought and consideration into what exactly you are looking for. In this 3 part series we will extensively review the scheduling software options available.
The simplest solution would be using an Excel spreadsheet instead of pen and paper. This will make a clean scheduling template, but it really doesn't save you a lot of time. What you really need is a program developed by expert schedulers that has been designed to save you both time and money. While it may sound counterintuitive to pay for scheduling software to make money, the money and time you will save will far outweigh the cost of the software.
The first decision to make regards the the type of program you would like to use. Traditional software that you purchase once and is housed on a single computer, or an online software that does not require downloading, and you receive automatic updates without having to download any additional information. Not to mention that you can pay as you go, and you will have all of your information saved in the cloud so it can be accessed from anywhere, at any time, not just from your office. Online scheduling software offers the additional ability for your employees to have access to their schedules from home.
With online software your employees can enter time off requests, view the schedule, fill open shifts, and even swap shifts with other employees. You can also communicate a new schedule, an updated schedule or an open shift to your full staff (or select employees) with just one click of the button. Just think of all the extra time you will have to devote to other aspects of your business.
In our next edition, we will be examining some of the features you should be looking for in online scheduling software. If scheduling, employee requests, and time management have become a problem for you and your business, try What Time Do I Work.com online staff scheduling, and store all of your employees' scheduling and contact information on the cloud for your access from anywhere at any time. Try it risk free for 30 days!
---
Increase Your Profit Series: Part 2 (Accurately Priced Menu)
07 Feb, 2014 | Tags: Bar Promotions, bar scheduling software, Employee Schedule, Employee schedule calendar, employee schedule template, Employee Scheduling, employee scheduling programs, job schedule, Online Scheduling Software, restaurant scheduling software, Scheduling staff members, Shift Scheduling, Staff Scheduling Software
In the conclusion of our 2 part series "Increase your Profits" we are going to review the pricing of your goods, aka your menu. In our last discussion we reviewed that your labor costs should not be more 18% – 24% of your sales. This will need to be monitored closely to ensure you are constantly within your target labor costs. Of course once your sales increase, you will have more customers and need to have a higher number of employees to serve those customers, while balancing this with your target labor cost. But how do you increase the profits on your menu item while maintaining your current level of customers? You can ensure that your menu items are accurately priced to give you the best possible profits.
There are many different theories on how to price menu items and traditionally you look at the food cost for each plate offered, multiple that by 3 and you have your menu price, but this is not the whole story. There are a number of questions you should ask yourself before an accurately priced menu can be truly effective for you.
Are you storing a large amount of capital in your freezer?

If a large amount of your money is sitting in your freezer waiting to be sold, your profits can be significantly affected

Are you offering too large of a selection on your menu causing you to have large inventory levels?

Evaluate the items on your menu to see what does and doesn't sell. By removing the low sellers you will not be stocking inventory on those items and regain some of your capital for use in other parts of your business.

Do you have a regular inventory audit procedure?

While we never want to think that our staff may be stealing, you need to maintain regular inventory checks to safeguard against theft.

Are you sure that your staff is following the strict recipes for your food and drinks? (Or do you even have strict recipes?)

If your bartenders are notorious for over pouring, or if you kitchen staff is increasing the portion size of your plated food, your accurately priced menu means nothing.
Once you have addressed these concerns, you are ready to look at your menu. You want to determine what the exact food cost is for each of your items and then figure out the plate cost. Once you have this information for each of your menu items, you are now able to accurately price these menu items. The plate cost of food should be no more than 29% -32% of your price. Beverage, however are a little different, some involve recipes of multiple items and have a more complex pricing strategy: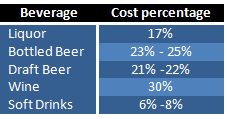 What Time Do I Work.com is a simple, easy to use, affordable staff scheduling software that is designed to help you save time and money managing your schedules, so you can focus on other aspects of your business (like an accurately priced menu.) Clients currently using the online scheduling software have found areas where they are overstaffed or scheduling a lot of overtime shifts and have significantly decreased their labor costs. Try it for yourself with our no obligation 30 day free trial!
---