Why Every Restaurant Needs to Use Scheduling Software
06 Aug, 2015 | Tags: bar management, management, resources, restaurant, Scheduling, shift, Shift Scheduling, What Time do I Work, Work Scheduling
It's pretty easy to see that communication is a necessity to any thriving business.  In today's economy, it's paramount to have a step-up in your communication whenever possible. The restaurant business can be brutal at times, with small margins and long hours, not to mention all the variables that can quickly turn a successful start to a day into an understaffed nightmare!  Keeping a large crowd waiting too long at the hostess station and you may have just lost potential customers forever.  Between understaffed waiters/waitresses, tables that need to be cleared, food orders getting cold, and special customer requests, many times managers and their employees alike can quickly feel the stress of the situation, and that's not good for anyone!  That's where innovative technology comes into play.
Share the Load
Using staff scheduling software can lighten a manager's load considerably by
allowing managers to have the ability to create their schedules from home, if they choose, instead of in the midst of all the commotion in their backroom

managers no longer need to cater to all those interruptions from employees asking when they are scheduled to work next

they won't be inundated with scraps of paper with handwritten notes trying to decipher when their employee is requesting some time off

since now the employee is responsible for adding their own requests directly into the system, if you try to schedule this employee during an unavailable time, a pop-up will remind you about their request

when it's time to schedule that team meeting, it takes the guesswork and out of wondering if you've contacted everyone because now, it's only a button click away
Think of all the time you'll save by not having to rewrite a schedule over and over again! 
Employee Approved
Your employees will love using the online employee schedule system too!  They'll be able to
access their schedule via smartphone, or simply check online; no more time wondering when the schedule is completed, or having to run back up to the restaurant to check the board

input their own requests for time off, eliminating potential disagreements or friction; no more keeping your fingers crossed in hopes that your manager remembers your request

receive reminders for when you're scheduled to work; no more awkward feelings, wondering if you should call work to find out, or just show up and hope you were scheduled

   
The Bar
Another important area of a restaurant that cannot be overemphasized is the bar. If a bartender doesn't show up due to a lack of communication this can cause a potential great loss in revenue to everyone involved. Using a streamlined bar scheduling software can open up lines of communication and increase a restaurants profits substantially by
having each bartender's hours specifically laid out in such a way that meets everyone's needs; bars typically open during later hours, and bartenders are typically balancing many schedules throughout their day

bartender's having the ability to put in requests from their smartphone or computer saving them time, and better organizing their daily schedule which expands communication

increasing profit margins by keeping the bar open on time and keeping those drinks filled; generating greater profits for everyone

keeping the highest profit margin available means that employee hours don't get cut; everyone in the restaurant can be affected by this

   
Now, everything goes directly into the system, all in one, easy to use place!
The folks at WhatTimeDoIWork.com have made a huge impact to help you save time, improve even the best communication, all while saving you money.  This new innovative scheduling software didn't happen overnight.  It was developed by experts with over thirty years of scheduling experience who took the time to sit down and listen to what managers and their employees both needed and wanted to become more successful.  Taking all their data into consideration, this team has developed a polished system where everything transpires in one place and can be accessed any time, day or night, from any place in the world.  They have produced the gift of giving you less stress and making life easier, while at the same time allowing you more time to work on those other important tasks for your business, you know, the ones listed under all those other papers that you can now throw away!
---
How To Structure Your Day To Make You More Productive
13 Jun, 2015 | Tags: business, day, productive, productivity, What Time do I Work, work
Moms always like to say that the best way to start your day is to tidy up your room and make your bed. A clean room is the start to a clean life! However, your mom (like mine) probably left out any ideas on how you should start your workday. Most of us do the same mechanical things when we get to the office desk. Power up the computer, grab coffee, check and respond to emails for the next hour. Sound familiar? But what if this isn't the BEST way to start our workday? Ron Friedman's book "The Best Place To Work" has some ideas for how to get the most out of your workday, making you more productive.
Morning Workday
A slightly surprising idea that Friedman makes note of is that when you arrive at work, the first three hours will be the most productive hours during your day. Those hours shouldn't be spent doing the more mundane tasks you have to complete. Friedman actually suggests that before you do any work, you sit down at your desk and plan out the day's objectives. What else must you complete today other than responding to emails and listening to voicemails? Any meetings, collaborations, or items that would need a real productive attitude to complete should be done during your first three hours in the office.
Afternoon Workday
We've all been there, the 2'oclock workday blues. No matter how much coffee you've had to drink, or how hyped you are about clocking out in a few hours, the hump in the afternoon is always one that's difficult to get over. Friedman acknowledges this hump in the day, but again has a couple of great ideas to make even these slothful hours become productive. His research has shown that while we may not feel incredibly productive, this hump is actually one of our most creative stages in the workday. So instead of spending that time checking Facebook, begin to work on some of your more creative projects. Friedman also suggests using this time of the day to have your collaboration meetings.
Post Workday
You may think that just because you've left the office, you're not longer working. The truth is, however, that many of us continue to think about work even after we've left the office. Friedman says that the best way to deal with post workday thoughts is to plan a workout session. Not only will this give you time to think a little more about certain topics you're figuring out, but it also gives you time to unwind. Don't think that you need to be awake at 5am to get a workout session in. Friedman says that in actuality (unless you REALLY enjoy waking up that early), you're going to make yourself more unproductive by trying (and then probably failing) to keep up with a schedule you won't enjoy. He also suggests looking into any workout that will be enjoyable to you; don't feel limited to having to go lift weights in a gym. Dancing, neighborhood walks/jogs, etc. are all great options for your post workday productivity.
Friedman gives great insight and ideas for restructuring your workday to be more productive and get the most from your day.
The three ways you can immediately start restructuring your workday to be more productive are:
 Using the first three hours of your day to be the most productive.

 Switch gears in the afternoon to a more creative mindset.

 Use the end of your workday to engage in a workout to help you wind down and get those last work thoughts out of your head.
Do you find these ideas to be helpful? What are some other ways you structure your day to be productive? Of course, having mundane things like work schedules taken care of by great systems like What Time Do I Work, will go along way to helping you work on the more important stuff. 
---
Turning Your Restaurant into the "Spot
20 May, 2015 | Tags: bars, central perk, Employee Scheduling, friends, jennifer anniston, rachel, restaurant, Scheduling, software, What Time do I Work
You know you've watched Friend's and wished you were sitting on that vintage couch, drinking coffee with the gang at Central Perk. And why wouldn't you wish that? The Friends gang found their perfect spot: a table (with a reserved sign, if you never noticed) surrounded by comfy seating, enjoyable atmosphere, and a great menu. But have you ever wondered why they chose Central Perk as their favorite hangout? Sure, maybe it was because Rachel worked there, or because they lived upstairs.
But it also brings up some basic principles of being a great restaurant. Becoming a favorite spot isn't as difficult as you might think. Some basic etiquette can quickly turn your restaurant into your guest's favorite go to spot.
Invite Your Guest
Your restaurant is more than a restaurant; it's the place people want to go when they aren't at work, catch up with their best friends, or take their significant other out for a date. Your staff members are the gatekeepers of your doors, and everyone enjoys a friendly gatekeeper. Simply existing as a restaurant isn't enough to become a favorite spot. Be an inviting restaurant. Smiles, greeting at the front door, and friendly service are all ways you can be inviting. Invite your guests to come, invite them to stay, and invite them to come again.
Remember Your Guest
Did your guest return? Remember them! Starting conversations and asking questions helps your guest feel welcome. And if you remember their answers, you're winning at guest relations. Simple questions can help you in making your restaurant their favorite spot.
Some starting questions could be: Do they have a favorite table? What's their favorite item on the menu? Do they have a favorite staff member that gives them great service?
Asking these types of questions (and remembering their answers) will help you tailor a perfect setting for your guest. Remember your guests and they will return!
Serve Your Guest
You've succeeded in making your guest feel invited, you've remembered their favorite table, now give them service that will make them want to return again and again.
Thankfully, unlike Central Perk, you own a business in the 21st century; there are so many digital options at your fingertips to help your service run smooth.
Using What Time Do I Work for your employee scheduling will ease your mind and give you more time to spend on the floor with your guests. It might even help avoid conflict with employees, which leads to happy employees and even happier clients.
OpenTable is a great option for your guests to let you know when they're coming to visit, and to save their favorite table. Using digital technology in your restaurant gives you more control of your floor.
Your guests will become staples in your seats because they know what to expect when they visit: genuine and enjoyable service. Smiles at the door, their preferred table in the corner, their favorite server remembering their usual drink order, and it's all uphill from there. Congratulations. You've just been chosen as your guest's favorite "spot".
Strive to give your guests dependable and enjoyable service that will make them love your restaurant and want to continue to return. Working closely with your staff members will ensure that your goals will be met.
Also, if you didn't already know, Rachel wished Central Perk had used What Time Do I Work for their scheduling needs. It might evan have allowed her to spend more of her time focused on fixing her dating life!
Good luck helping your guests make the right choice to choose you as their favorite spot! Let us know how you make your restaurant your guests favorite go to spot.
---
Why should you pick WhatTimeDoIWork.com Online Employee Scheduling Software? Part 2: Benefits for Management
12 Feb, 2014 | Tags: bar scheduling software, best scheduling software, Employee Schedule, Employee schedule calendar, employee schedule template, Employee Schedules, Employee Scheduling, employee scheduling programs, Employee Scheduling Software, hospital scheduling software, hotel scheduling software, Medical Scheduling Software, online employee scheduling software, Online Restaurant Scheduling Software, restaurant schedules, restaurant scheduling software, restaurant staff scheduling, Staff Scheduling, Staff Scheduling Software, What Time do I Work, Whattimedoiwork.com, Workforce Scheduling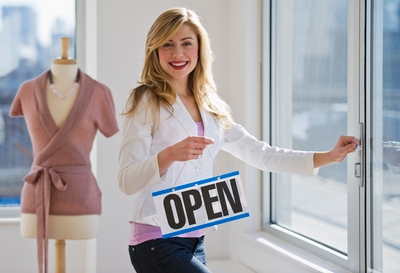 In this edition of the three-part series, we will review the features and benefits for managers and schedulers. There are many different features that are only available through online scheduling software, which will help save you and your employees countless hours. What Time Do I Work.com has taken these benefits and expanded upon them with their unique offerings for posting, reporting, and communicating schedules by allowing you to customize the program to fit your business needs with the following features:
Shifts
Standard Hours vs Overtime Hours
Pay Scale
Access to employee information
Individual Employee availability
Preferred methods of communication
With all of this customized information built into the program, our software goes from a simple scheduling calendar template, to an advanced strategic business planning program. First, you can access What Time Do I Work.com from anywhere with any computer through a secure login, to allow you to create schedules when and where it is convenient for you. When a scheduler starts creating an upcoming schedule they have many advantages; the What Time Do I Work.com system automatically populates the schedule with employee time off requests in the applicable shifts, and will automatically alert you of any conflicts and overtime hours accrued. In fact, our system allows your employees to enter their own time-off requests, so that they are available for review all in one place for all employees. There is also the added benefit that the program records the time a request is entered so that the scheduler can fairly grant time off requests.
We also have reporting and communication features that help improve your business, reason enough to validate the affordable price of our program! Our reporting offering includes calculating labor costs as you create the schedule, requirements for adequate shift coverage and employee performance reporting.
Once the perfect conflict free schedule has been completed and posted online, with a single click of a button you can send out communications to your entire staff, whether there are 5 or 500 employees, as well as remind them of their upcoming shifts. If you have an employee call out of a shift, the program also allows you to simultaneously contact all employees that are not working to assist you in finding coverage immediately.
With What Time Do I Work.com online employee scheduling you can kiss late nights and weekends spent at your computer trying to create or recreate schedules goodbye, the endless scheduling calls will decrease dramatically, and wasted money on overtime hours and upset employees when they are scheduled for the wrong shift will be a thing of the past.
Join us for the finale of this series where we will review the benefits to your employees that will improve your turnover rate and help to create a happier work environment.
---
Why should you pick WhatTimeDoIWork.com Online Employee Scheduling Software?
10 Feb, 2014 | Tags: bar scheduling software, conflict free schedules, Employee Schedule, Employee schedule calendar, employee schedule template, Employee Schedules, Employee Scheduling, employee scheduling programs, Employee Scheduling Software, hospital scheduling software, hotel scheduling software, job schedule, Job scheduling, Medical Scheduling, Medical Scheduling Software, Online Restaurant Scheduling Software, Online Scheduling Software, restaurant schedules, retail scheduling software, Scheduling staff members, Shift Scheduling, Staff Scheduling, Staff Scheduling Software, Web Scheduling Software, What Time do I Work, Whattimedoiwork.com, Work Scheduler, Work Scheduling, Workforce Scheduling, workscheduling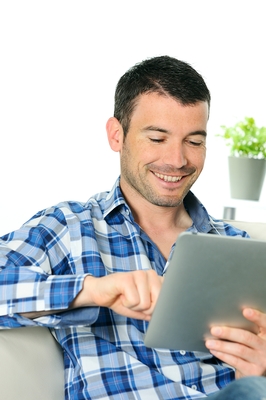 The first step to success is to stop working in your business and start working on your business. You have probably spent far too many hours creating and updating your weekly schedules, and yet, do you have a full grasp on the amount of overtime wages you have needlessly paid? This is the ideal time to start looking for scheduling support. There are many different options available today and you should put some serious thought and consideration into what exactly you are looking for. In this 3 part series we will extensively review the scheduling software options available.
The simplest solution would be using an Excel spreadsheet instead of pen and paper. This will make a clean scheduling template, but it really doesn't save you a lot of time. What you really need is a program developed by expert schedulers that has been designed to save you both time and money. While it may sound counterintuitive to pay for scheduling software to make money, the money and time you will save will far outweigh the cost of the software.
The first decision to make regards the the type of program you would like to use. Traditional software that you purchase once and is housed on a single computer, or an online software that does not require downloading, and you receive automatic updates without having to download any additional information. Not to mention that you can pay as you go, and you will have all of your information saved in the cloud so it can be accessed from anywhere, at any time, not just from your office. Online scheduling software offers the additional ability for your employees to have access to their schedules from home.
With online software your employees can enter time off requests, view the schedule, fill open shifts, and even swap shifts with other employees. You can also communicate a new schedule, an updated schedule or an open shift to your full staff (or select employees) with just one click of the button. Just think of all the extra time you will have to devote to other aspects of your business.
In our next edition, we will be examining some of the features you should be looking for in online scheduling software. If scheduling, employee requests, and time management have become a problem for you and your business, try What Time Do I Work.com online staff scheduling, and store all of your employees' scheduling and contact information on the cloud for your access from anywhere at any time. Try it risk free for 30 days!
---