4 Reasons Why Hospital Scheduling Software is a Necessity
10 Nov, 2016 | Tags: hospital scheduling software, Medical Scheduling, Medical Scheduling Software, Staff Scheduling, Staff Scheduling Software
4 Reasons Why Hospital Scheduling Software is a Necessity
Running a hospital is a major operation. If you are Johns Hopkins Hospital, it means dealing with over 10,000 employees, ranging from full-time nurses to part-time janitors. And that means 10,000 schedules. WhatTimeDoIWork.com aims to relieve that organizational burden by providing hospital scheduling software that is one of the most advanced on the market.
Employee scheduling software is no longer optional in the healthcare industry, but a necessity. Every patient deserves your full attention and care, which requires a full team. If that team means 200 nurses – and only 175 show up due to miscommunication – patients will be overlooked and tasks will fall through the cracks, which means mistakes may be made. And when it comes to saving lives, patients can't afford mistakes.
4 Reason Why It is Necessary:
One Click Scheduling:
Do your employees constantly call you asking for their schedules? Are you having to constantly ask them to be patient because you are still painfully laboring over writing out each shift?
Not anymore.
Instead of manually typing in each entry, WhatTimeDoIWork.com allows you to simply point and click to schedule your hospital staff. Our process is so streamlined, you will probably do a little dance in your chair out of pure excitement. If schedules change or members of your team call in sick, no more calling each one of them individually. The software will automatically notify each employee of the schedule changes, as well as allowing them 24/7 online access – No more calls asking "What Time Do I Work?"
Since hospitals run around the clock, we realize the importance of clear communication so every surgeon and surgical tech is on the same page – Ready to help patients and save lives.
Conflict Free Schedules Every Time
There is no way to avoid employees requesting time-off or having varied availabilities due to second jobs, vacation time or sickness. This information can easily get lost in all of the other paperwork, so with our scheduling software, you can keep all of that information in an organized and simplified area…online. This way you have access to all schedule requests at anytime.
In the past, you would have to check your request books and calendars to know when you can schedule each staff member, but our program automatically sends conflict alerts while you are scheduling your employees so you don't make a mistake.
Employees simply submit their requests online so it is displayed on their schedule instead of a scrap piece of paper. If you think this will make your life easier, your staff will be thankful too! Employees also receive automatic reminders about their shifts, so you can eliminate no shows.
When your whole team shows up, more patients can be seen, which means less time in the waiting room and higher patient satisfaction.
Accessible Employee Contact Information
We keep your employee's contact information in an organized online folder so when you need to contact 50 staff members, you can save yourself the time of searching down a contact list to find their numbers. You just type in their name and voilà.
An even larger undertaking is contacting your entire staff about weather conditions or a large catastrophe that will affect the ER that day. Good news. You have the option to simultaneously call every person in your contact list in seconds with one click. You can also send out mass emails and/or text messages to selected employees or your entire staff.
Save More Money
You might be thinking…How does paying for a new program save me money? Well, it's simple. Our software automatically calculates labor costs daily and/or weekly while you create your staff schedule so you can more accurately budget for the year.
It also saves you countless scheduling hours throughout your week, so you can devote more time to urgent tasks. You can even save, copy and reuse previous employee schedules if there is no need for changes. WhatTimeDoIWork.com caters the platform to fit your exact needs, so we work with your hospital team to make sure the site is as easy to use as possible for your employees.
If your hospital is in need of a scheduling software, sign up for a FREE trial today. Once you see the ease of the software, you won't go back.
We provide pay-as-you-go pricing and require NO service contracts or additional fees. The software updates automatically and comes with a free program wizard to walk you through the learning curve. Help us help you give your patients the treatment they deserve by signing up for a 30 Day Free Trial today – No credit card needed!
---
How to get new customers through the door and keep them coming back for more
09 Apr, 2014 | Tags: bar scheduling software, Employee morale, employee satisfaction, Employee Schedule, Employee schedule calendar, employee schedule template, Employee Schedules, Employee Scheduling, employee scheduling program, Employee Scheduling Software, New customers, online employee scheduling, restaurant schedules, restaurant scheduling software, Scheduling, Staff Scheduling, Staff Scheduling Software, Workforce Scheduling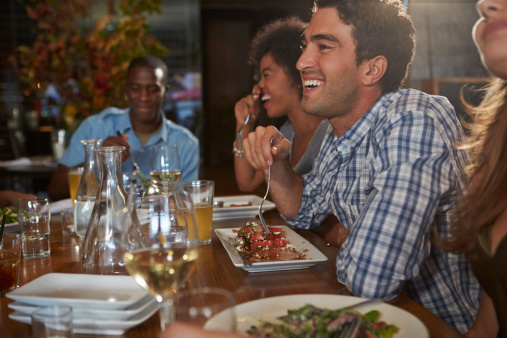 Getting new customers through the door is a large feat in itself, but keeping them can be just as challenging. There are many factors that play into the customer experience. We have put together the list of some simple and budget friendly ways to get new customers, and a list of reasons that weighs heavily on their decision to come back.
How do I attract new customers?
Getting new customers is the goal of all businesses; you cannot grow by simply maintaining your current customers, you need new customers. Trying a new restaurant is a big gamble for most people in today's market, as they are very selective on where they spend their hard earned money.
Standout
You need to be known for something, it can be type/ethnicity of food you offer, special promotions or signature dishes.
Be social
 If people don't know that you are out there, how are they ever going to walk in the door? Social Media is huge in today's culture, not only can you share images, articles and experiences, but now with "check-ins" friends of your patrons can see that they came to your establishment.
Offer deals
A great way to get new customers to try your bar or restaurants is to offer special deals for new customers, such as a free appetizer or shared dessert.
How do I keep customers coming back?
Now that you have new customers coming in the door, let's look at the flip side of keeping them coming back for more. There are many reason that you could experience slow nights (bad economy, it's a week night or that there are no special events or holidays) that are out of your control. Here are the top 3 reasons within your control that make customers decide not to return to your bar or restaurant.
 Current Menu
Regularly check your menu to ensure that your pricing is aligned with your target demographic and that you are mixing in enough seasonal/trendy offerings with your signature dishes to keep customers interested and coming back for more.
  Loyalty Programs
 Loyalty programs can be as simple as deals based on the amount of money spent during each visit and/or the number of visits, and offer discounts on future purchases.
 Welcoming Atmosphere
 You guests have come to you not only for food and drink, but an enjoyable time with friends and family. Some of the top areas of importance include clean floors/tables/bar, clean bathrooms and the service that they receive.
How do I ensure employee satisfaction?
To ensure your customers will have a great experience, you must have a happy staff providing high quality service. The number one reason for employee dissatisfaction stems from scheduling. Scheduling includes ensuring that you have the right number of staff on for your customer level and ensuring that you fairly allot time-off and/or overtime shifts. What Time Do I Work.com offers easy-to-use and affordable online scheduling software designed to make scheduling a staff of any size a breeze with features like automatic staff communication about schedules, the ability to track and store employee time-off requests and scheduling conflicts and overtime alerts. Try What Time Do I Work.com for yourself today and get the first 30 days free.
---
The Top 3 traits of the Most Successful Bar and Restaurant Managers!
26 Mar, 2014 | Tags: bar scheduling software, Employee Schedule, Employee Scheduling, employee traits, online employee scheduling software, restaurant scheduling, restaurant scheduling software, Staff Scheduling, Staff Scheduling Software, successful managers, Workforce Scheduling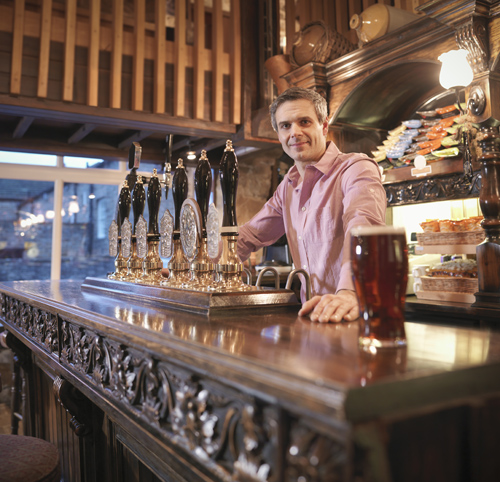 Managers of bars and restaurants have a long laundry list of responsibilities that are integral to the success of their business; the most successful managers excel these 3 areas:
Relationship with coworkers
Customer service
Attention to detail
In this blog article we will review what makes a successful manager.
Your customers' first impression of your business is when they first step foot into your business. However it is the full experience including the food, service and atmosphere that remains with the customer long after they leave. Managers play a very important role in providing your customers with the best experience.
Relationship with employees:
Treat employees with respect and remember to give good feedback – without a dedicated and supporting staff, your manager and business cannot be successful
Give staff clear instructions – managers maintain the consistency in customer experience and clearly instruct employees about processes and policies. If there are changes that your staff is not aware of, customers can get a bad impression of your business
Maintain a high quality staff  –   managers must support and praise the hardest workers, while weeding out the employees that aren't performing (most importantly a manager should never discipline an employee in front of customers)
Be a leader and set an example – managers must follow the same set of rules and policies as your entire staff without exceptions
 Relationship with customers:
Meet and greet – businesses can only improve if they solicit customer feedback and respond immediately to all feedback to ensure that customers feel as though their feedback is valuable
Respect that each customer will have their own opinions – while it might not be true that the customers are always right, managers should look to resolve any situations without argument or insinuating that the customer might be wrong
Ensure that all customers leave happy – word of mouth marketing is very powerful, especially when the feedback isn't too great, managers must remember this and strive to ensure that no customers leave unhappy
Attention to Business:
Attention to detail in all aspects of the business – managers must have an understanding of what is going on in the back and front of house, to set expectations and handle any potential problems before they become a problem
Do not ignore problems – managers should know inventory levels as well as any issues with equipment to ensure that speedy repairs to help provide each customer with the same high level service
Efficiently manage day to day tasks – managers are responsible for all scheduling of their staff, and the pros use online employee scheduling software like What Time Do I Work.com, that records time-off requests and provides automatic alerts for scheduling conflicts and overtime hours to help manage labor costs.
Try What Time Do I Work.com today and get your first 30 days free with our no obligation free trial (you don't even have to enter a credit card to start scheduling).
---
How to host a successful Game/Trivia Night
20 Mar, 2014 | Tags: bar scheduling software, Bar Trivia, conflict free schedule, Employee Schedule, Employee schedule calendar, Game Night, Group Hangout, Staff Scheduling Software, Trivia Night, workforce schedule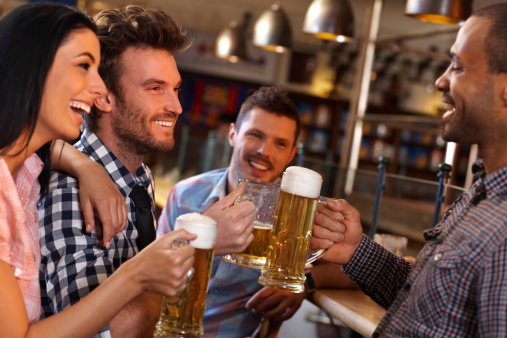 Recent trends are showing that people are no longer just going out with friends to hang out, but that they want something do when they head to the local watering hole. So what are you to do? The answer is simple: host Game/Trivia Nights to keep people coming back and increasing length of stay (which also results in higher sales). This is also a great way to get new customers through the door not only for the activities but through word of mouth marketing.  To make these events successful we have put together a list of the top 5 tips.
Select Event
The first place to start is looking around your bar. The set up and resources in your bar will determine the events/activities that you can offer.  Do you have pool tables, darts, etc. and/or do you have a stage area or room for patrons to participate and watch the events? You need to match the activity to your bar, and remember that people will also come to watch the fun.
Select a Theme
 If you bar has a theme (sports, tropical, etc.) you should incorporate that theme into you activities. So for sports fans you could host trivia nights that are based on sporting facts. Little touches will make a big impression and keep people coming back through your door. Another great option for a theme could be based on the local area.
Promote Your Events
 You can't have successful events without promotion. This does not mean that you need to take an ad out in the daily news, but posting information on social media is a great place to get started. If you have outdoor signage, that is a great place to promote upcoming events. You can also include flyers around the bar and on the tables for a few days leading up until the events.
 Special Offerings
 A great way to increase sales during these events is to offer special appetizers or drinks at discounted rates while the activity is happening. You could also create some special menu items that can be shared during the events.
Scheduling
Don't forget that you will need to increase the number of staff working to meet the increase in customers and sales. With scheduling software like What Time Do I Work.com you can easily create a conflict free schedule for these special nights. Schedules are then posted online for employees to view at anytime from anywhere. Additionally our software has advanced features such as real-time labor cost calculations, conflict and overtime alerts. To learn more about how your business can benefit from our online employee scheduling software, try our 30 day no obligation free trial.
---
What is a Signature Cocktail (and why you need them too!)
17 Mar, 2014 | Tags: bar scheduling software, Employee Schedule, Employee schedule calendar, employee schedule template, Employee Schedules, Employee Scheduling, employee scheduling program, Employee Scheduling Software, online employee scheduling software, signature cocktail, Staff Scheduling, Staff Scheduling Software, workforce schedule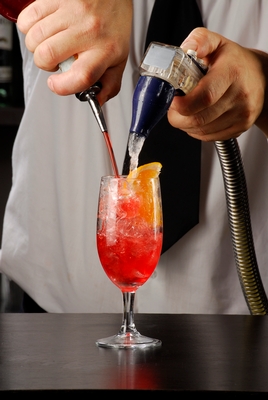 According to Wikipedia a Signature Cocktail "is any unique or original drink that expresses the nature of the person or establishment creating it." Signature cocktails typically incorporate local ingredients and culture; match a theme or color for the establishment; and represents the customs of the local area. A signature cocktail is a distinction from your competitors and gives you an opportunity to enhance the experience of your customers.
Before you start creating signature cocktails you should look at current trends. The new fad is all about juicing, try incorporating more juices into your signature drink to reach this portion of the population. We are also seeing a lot of bars and restaurants offering bacon in the drinks, adding a new flavor. Try experimenting with these trends to offer drinks that appeal to a large audience.
When you go to start making your signature cocktail you will find that there are many ways to make a drink your own; you can even make your own liqueur by infusing fruits, herbs, or edible flowers into your favorite liquor to create a truly original drink. You should try combining complementary flavors like sweet & sour or sweet and salty. Another great way to create a signature drink is to substitute some ingredients and play with the recipe of other drinks, inevitably your drinks will come down to trial and error, but these steps will help until you find the perfect balance.
To find the extra time to experiment with your own unique cocktail, you can use online employee scheduling software. What Time Do I Work.com has helped many clients cut the time spent creating and updating schedules by more than 50%. This affordable scheduling software will make your scheduling a breeze and help you uncover unnecessary labors costs that you might not be aware of. With automated labor cost calculations, scheduling conflicts warnings and overtime shift notifications, you can significantly cut your labor costs. Try it today and get your first 30 days free with our no obligation free trial.
---