Why We Love Online Scheduling (And You Should, Too!)
30 Jan, 2014 |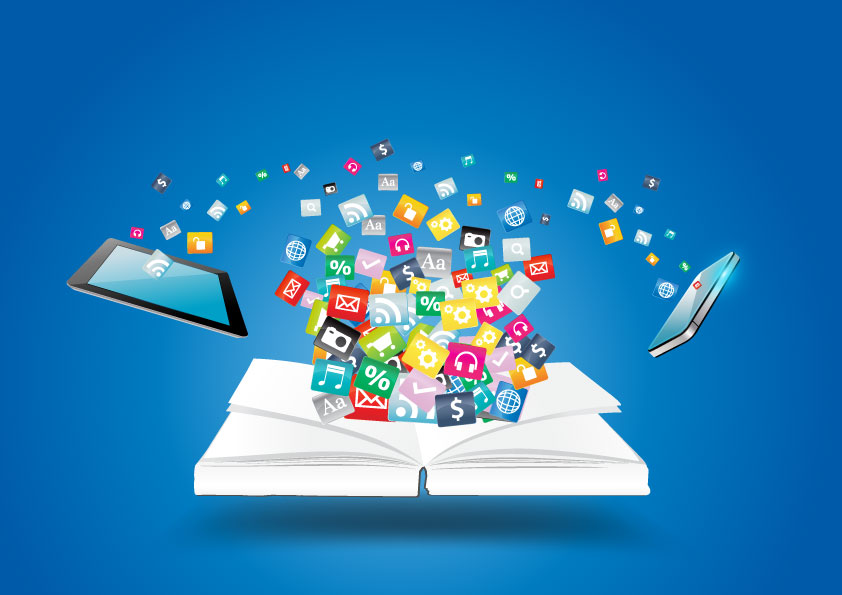 If you have ever had the joy of creating a weekly schedule by hand, you know the time wasted on scheduling conflicts and calculations associated with it. Whether you have a large or small staff, scheduling can be a challenge. This is why we created What Time Do I Work.com online scheduling software to be scalable to any business size. Managing employee scheduling and labor costs can have a direct and costly impact on your bottom line.
When sitting down to create a schedule by hand you are faced with the following challenges:
Managing and Remembering time off requests and employee availabilities
Calculating total weekly hours to avoid overtime scheduling and ensure equal shifts for all
Printing and posting a physical copy in the building
Dealing with updates when employees point out a scheduling conflict
Updating, reposting and communicating available schedules
Calling employees to fill empty shifts
Dealing with employees calling to find out their upcoming shifts
With the right scheduling software most of these pain points can be a thing of the past, but with online scheduling software you can eliminate all these challenges. Regular scheduling software offers you the ability to calculate labor costs, store employee time off requests and availabilities while maintaining all the pertinent employee information you need to create a schedule. Online scheduling software is automatically updated when new versions are released which requires no downloads. Not to mention that you and your employees have full access to reviewing schedules, and entering time off requests from anywhere at any time.
What Time Do I Work.com, web based scheduling software, was created by industry experts who understand these pain points and have designed the software to help you easily create conflict free schedules. Our software allows your employees to enter their own time off requests, update and store all your employees' contact information and view the completed schedule at their leisure. The program is designed to calculate labor costs and hours as you create the schedule. In addition the software automatically populates when your employees are and aren't available, and then goes one step further to alert you to overtime or scheduling conflicts before you post the schedule. This quickly reduces the time you spend on the weekly schedule.
Don't forget the final and biggest time save, communicating schedules and upcoming shifts. When you post your employee schedules online, you'll never have to answer the phone again to tell employees about their upcoming shifts. To put the icing on the cake, our software has the ability to not only communicate when a new schedule is posted, but you can also use the program to contact all your employees to fill open shifts, and send messages alerting staff of their next upcoming shift.
We are so confident that you will love our online scheduling software, that we are offering a free 30 day no obligation trial. Use the wizard to quickly set up your information, upload your employees and other information all at once.
---
The Science behind Creating Menus
28 Jan, 2014 |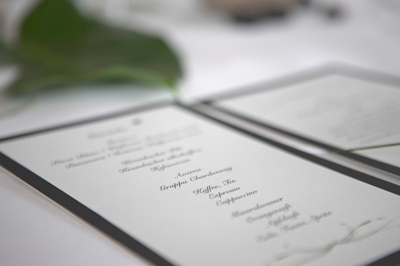 Once you have won the fight for customer attention, and have people coming through your door, the next challenge is to win them over and order the higher profit menu items.  Industry experts have spent a long time trying to crack the code to consumer behavior, and have found that there is in fact a science behind menu selection. Researchers have found, based on the way your eye moves down menu, restaurateurs can subconsciously direct customers to order the most profitable items. Think of your menu as the restaurant's résumé and most important marketing tool that you have to entice customers to buy. Below are some great tips to creating awesome menus:
When patrons look at a menu, their eyes automatically move in a crisscross pattern. Starting with the upper right hand corner, customers typically move from top right to bottom left. These are some of the prime locations for your most profitable items, followed by the top left and bottom right corners.  Highlighting items with symbols also directs the eye to those particular items, however there must be a balance. Be cautious to not add too many highlighted items, as the eye can be easily confused and difficult to distinguish top menu choices. Pictures can also be powerful on menus; however before adding images to the menu, consider the pros and cons associated with images. Remember, you want your menu to be easy to read and not overly crowded.
Another tip to make your menu great is to take your highest priced items and surround them with lower priced menu options. The close proximity will make the other menu items appear to be a good deal, and let's face it, everyone likes to think they are getting a deal. When creating your menu, avoid a column structure, as it makes it easier for your customers to scan through the list of menu items and easily pick the most inexpensive and lowest profit items. Another way to avoid customers only gravitating toward the lower profit items on your menu is to remove the dollar sign, as well as putting the cost in a smaller font.
The way you list your menu items under headings can make a big difference in how your menu is perceived by your customers. For instance, instead of listing your Vegetarian menu items under a Vegetarian heading, list those items as meatless. Vegetarian can still easily find the items that they want, without turning off other non- Vegetarian items. Small tweaks to your current menu can quickly increase your profits.
Finally, with any menu creation you want to ensure that all employees you have scheduled during each shift are well versed, and have tried most, if not all of the items on your menu. Customers who are new to your restaurant may ask what the best items are, or even to ask about the ingredients in the dish. When you use What Time Do I Work.com you are able to schedule employees to show up earlier for their shifts, and each day review the menu, try out the specials, and be ready and confident when asked questions.
What Time Do I Work.com is web based scheduling software designed to create conflict free employee schedules the first time. Employees can enter their own availabilities or requests for time off, and they are automatically stored in the program. When creating your workforce schedules, you are automatically alerted to overtime and scheduling conflicts. A special feature of the software allows you to enter in specific times and tasks that you want each employee to be responsible for. Try it for 30 days free.
---
How to make Staff Scheduling with a Large Staff Easy
23 Jan, 2014 |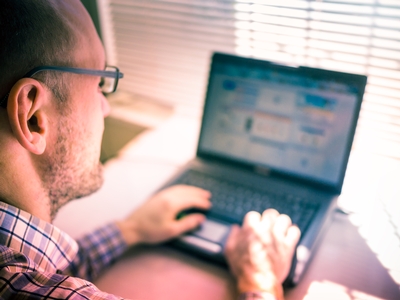 If you have a large staff and a confusing scheduling process you should look at web staff scheduling software. There are many advantages of creating and posting your staff schedules in the cloud. When you post all of your scheduling information on the cloud, it is not only stored in one central location, but you have the ability to create and post schedules from anywhere. Online scheduling also allows you post the schedule in the cloud where your staff can review the upcoming schedule from anywhere, eliminating all those scheduling calls you have to deal with. It also allows many different managers to view and help create the weekly schedules for their department.
Managing your labor for a large staff can be time consuming and difficult. You need to know the salary for each employee, their availability and contact information.  What Time Do I Work offers a wizard that helps you to upload all your employee information at once saving you hours of time.
When making a workforce schedule you have to calculate your daily and weekly labor costs. Web based scheduling software stores the information about each of your employees and as you create the workforce schedule. The software also offers the benefit of allowing your employees to go online and enter their time off requests. No more notes left on your desk, or calls across the hall that you have to remember and enter when creating the schedule. Once your employees have entered their time off requests, you are able to immediately go into the program and approve those requests, and when you start creating the schedule, these approved requests are already automatically populated in the schedule. You also get automatic alerts for any scheduling conflicts.
These are only a few of the benefits that What Time Do I Work.com online scheduling software offers. The best part is that you can try it free for 30 days!
---
Should I Serve Food in My Bar?
21 Jan, 2014 |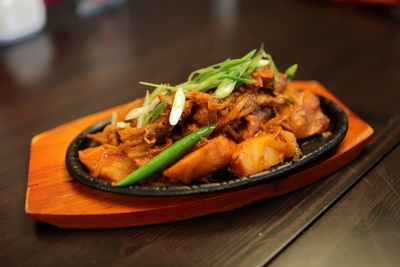 For any bar owner, the choice to serve food has its ups and downs, and is a decision that should be carefully looked at from all sides. Depending on your business, the benefits could far outweigh any cons. The investment into adding food items to your menu is one important aspect to consider. You need to get the proper licensing to serve food, possibly increase your staff, purchase kitchen equipment, as well as comply with strict health safety requirements. Serving food could however be another profit center that helps to increase traffic and sales.
Take a moment to stop and think about what you like to do when you go out with friends. Do you find yourself going out to eat and enjoy some drinks? Offering food in a bar tends to increase the length of the customers stay, and therefore increases ticket sales. Also, consumers find that bars that serve food offer a more enjoyable atmosphere entices more traffic through your door.
If you decide to serve food in your bar and want to be successful, consider the following:
How much room do you have for food production?
What foods can you offer that will match the general theme of your bar and your local demographics? Fried foods are generally accepted as bar food and offer a high profit margin, but don't suit all types of bars.
Make sure you match you foods to your signature drinks (this can increase sales).
Determine the hours when the kitchen will be open
Think of how you need to change your staff to ensure that customers still receive the highest level of service.
Once you have incorporated food into your bar's menu, take a look at your scheduling process. With more positions to manage and an increase of staff, this can be quite a task. What Time Do I Work.com online employee scheduling software offers many unique features that can decrease the time spent on scheduling with a few simple steps.
An important feature, for any bar owner, is the ability to determine exactly when the busy and slow hours of the day are so that you are not over or under staffed during these times. When adding food service to your line of tasks, you will want to schedule themost number of employees during the hours that the food menu is available. The scheduling software also offers the ability to track employees' availabilities, time off requests and skills and make this immediately available when you begin creating a new schedule.  The program also includes automatic alerts for any scheduling conflicts. You can also track labor costs and get alerts for overtime hours. The best part is that you can try it free for 30 days!
---
How to Fairly Handle Time-Off Requests?
16 Jan, 2014 |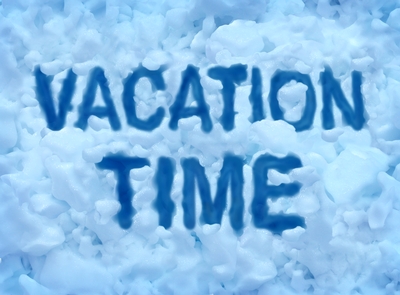 In the restaurant and bar industries it is quite common for employees to quickly scribble a note, yell to you in passing, or leave a voicemail when they want time off.  What happens when two employees request the same day off? Have you ever forgotten, and scheduled a worker on a day they had requested off? Not only will you have upset employees, you will now have to spend more time recreating the schedule and contacting your entire staff to let them know that there have been changes. This situation can quickly snowball into a bigger problem when some employees may not be available to cover others shifts.
Now let's say that you did remember all the time off requests made for the upcoming schedule, what do you do if two of your employees have requested the same shift off? You know if you say "No" to one employee, there is going to be complaining. Employees can get into arguments over who submitted their request first, or who has had the most days off. How do you handle these situations?
What Time Do I Work online employee scheduling software was created and developed by restaurant schedulers who have faced these situations time and time again. We know how it can be challenging with traditional scheduling to fairly grant time off requests to your employees. Our employee scheduling software will do it all for you.
All time off requests are entered into the program by the employees. Doing Time-Off Requests this way allows you to see the time stamp of when it was requested, and the request will be saved in the program for your review for approval/denial. This accessibility to the schedule makes it easy to approve time off requests and automatically populate them in the schedule. The program also tracks all past schedules and time off requests helping you make the fair decision on whose request to grant.
This is only one small benefit that our online employee scheduling software features. To learn more, visit our features and benefits page, or try the program with our no obligation 30 Day free trial. What are you waiting for?
---