Intelligent Marketing: How to Learn What Makes Your Customers Tick
17 Feb, 2016 | Tags: marketing, research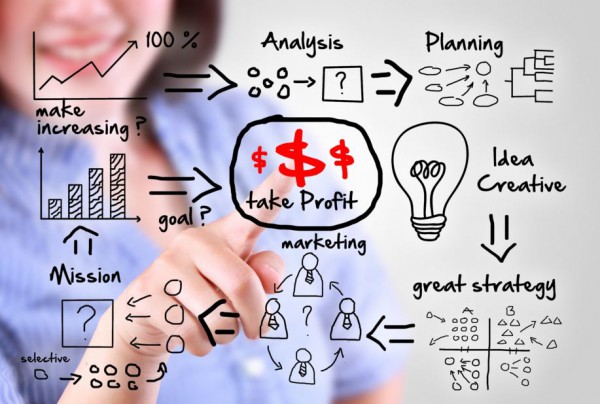 Most small businesses will fail within five years. It's a hard truth. One that makes figuring out how to develop a successful business all the more crucial. What makes the difference between the companies that fail and the ones that have great success?
Great Companies Understand Their Audience And Know What Problems They Have.
How can you sell a product to a customer that doesn't make their life easier? You can't. That's an impractical situation that so many business owners put themselves into. Without understanding who your audience is, what pain they have, and crafting efficient products that alleviate that pain, you won't ever create a viable business.
So how can you figure out what customers really want?
Get Your Audience To Tell You What Their Pain Is
According to Marketing Samurai, LLC. the problem that most small to medium size business owners face is not getting enough laser targeted customers to their website, or sustaining those customers after getting them. Because business owners are so focused on getting potential customers to their site, they forget to go where their audience is at. If you're a small business owner who is struggling, chances are your audience is not on your website.
This means you need to go where they are. Whether that is forums, other websites, social media platforms, or physical places, you need to interact with them. Talk with them regularly and learn what problems that they have.
If you're an ebook formatter who helps independent authors get their books ready for publishing, it would be advantageous to spend time on websites like Kboards.com and interact with potential clients. More times than not, they'll already be talking about what problems they have and what pain they're facing. They're desperate for someone to listen and create a solution.
Another strategy is to look at reviews, questions, and complaints your audience has on Amazon.com. If you're a survivalist creating tools for campers, look at what customers have to say about the existing products in the market. For example, the Maxam Survival Knife has a lot of customers voicing opinions on it. Some great, some bad. Take notes on what they liked, what problems they had, and what they're looking for. You can develop better products and services by listening to feedback from others. Do you have a service? Look at Kindle books that talk about how to perform your service.
It's All About The Customer
Learning what makes customers tick is crucial to success. If you can create a great solution to pain points that your audience has, you can develop a viable business model. Always seek to put value first and alleviate the pain that your audience has. This is what leads to the trust that needs to be built between a brand and a customer.
---
What You Don't (But Should) Know About Workers' Comp
03 Feb, 2016 | Tags: workers comp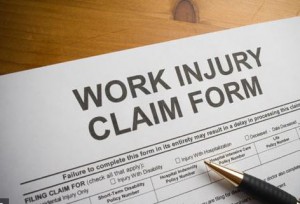 Most people spend more time at their place of employment than they do in their own homes, and many feel safe and secure at work. When an on the job accident happens, it can be a shocking experience that leaves the victim feeling uncertain and unnerved.
Most employees know that if they are injured on the job, they may be entitled to workers' compensation coverage. Outside of that fact, most employees know very little about what workers' compensation is, how much money they will receive if they are injured, and what the process is for recouping damages after an injury. The following are a few aspects of workers' compensation insurance every employee should understand.
Understand the Pay Rate for Your Wage Loss Benefits
When a person receives workers' compensation, they may believe they are receiving the percentage of their wage that is owed to them by law. In most places, workers' compensation is required to pay an employee 80 percent of their after-tax weekly wage, but many insurance companies get around paying an injured employee as much as they should by failing to include things like tips, bonus payments, overtime, and premium pay when calculating how much to pay out. If a worker feels they are being underpaid, contact a personal injury attorney who has experience dealing with workers' compensation cases to make sure you get the compensation due. Click here now for more information on your rights.
Be Selective When Choosing Your Doctor
Workers' compensation entitles victims to unlimited medical care while treating their work-related injury. Medical care can include visits to the hospital, prescription medicines, and chiropractic treatments. A patient may need to see the dentist, get an artificial limb, or even a wheelchair. Insurance companies or your employer may recommend you visit a particular doctor. However, using the doctor recommended by the insurance company or by your employer may create a conflict of interest, especially if your workers comp benefits are denied in the future. It is best to find your own doctor, one who will present the facts impartially, and who may be on your side if you need to fight for continued benefits.
Insurance Companies Will Not Tell You about All Available Benefits
Understandably, insurance companies want to make and save as much money as possible. They do not always tell workplace injury victims about the benefits available to them under law. These would include things like covering attendant care for a nurse, or training family members who can be paid up to fifty-six hours a week to provide care. It is a good idea to consult with an attorney who has experience dealing with workers comp cases while negotiating with insurance companies.
For the most part, workplaces are usually safe. However, it is important for employees to understand their workers' comp benefits to be sure they get the help they are entitled to, if they ever are injured.
---
Optimizing Your Work-At-Home Schedule
30 Dec, 2015 | Tags: home, home office, office, work at home, work from home
Working at home can be difficult for many people. While it seems like the ideal option for most, it is fraught with difficulties for people who don't manage their schedule well. Keeping a regular schedule is important so you can make sure you get all your work done. Between family members interrupting you during work hours and chores that you must attend to around the house, it can be difficult to get organized and be productive while working at home. Here are some quick tips for optimizing your work-at-home schedule.
The Office
Don't work on the couch or in common living areas. If you do, you're asking for interruptions. Instead, set aside a space in your home, and preferably a room, so that others know when you're at work. You'll need a desk and chair at the bare minimum. When you work at your desk, make sure to place your elbows at 90 to 110 degrees. Place everything you need in the office so you don't have to keep leaving for food, snacks and drinks. Every time you leave, you open yourself up to distractions.
Buy Equipment
Make sure you have the right equipment for the job. There are tablets that make it easy to work on the go when needed. Purchase a tablet that has a keyboard so you can type more effectively while you're at home. If your tablet doesn't come with a keyboard, consider purchasing a protective case that includes the basic tools you need to stay productive. For example the iRULU eXpro includes Wi-Fi and external 3G to keep you connected on the go (a purchase made cheaper with Discountrue coupons).
Leave Time for Breaks
It's important to give yourself plenty of time for breaks. This will ensure that you're able to work steadily throughout the day. Even though you're working from home, don't assume you can start and end work whenever you like. If you do this, you'll find yourself working the entire day and leaving yourself with little free time to spend with your family and relax. Put in the work during regular hours and give yourself a break every one to two hours.
Working from home is a rewarding experience that can help you to get the most out of your life. You can keep a flexible schedule and make more time for family and friends. However, to do this, you must get organized. Try to keep on a regular schedule and do something simple at the beginning each day to trigger your mind that it is time to work.
Anica is a professional content and copywriter who graduated from the University of San Francisco. She loves dogs, the ocean, and anything outdoor-related. She was raised in a big family, so she's used to putting things to a vote. Also, cartwheels are her specialty. You can connect with Anica here.
---
Breaking into the Break Room: Complaints Your Workers Aren't Telling You
22 Dec, 2015 |
The relationship between employee and employer is a delicate one. You have to constantly battle the balance between management and openness. As an employer, you may have an 'open door' policy that encourages your employees to voice their concerns. And although your employees may consider taking advantage of your policy, they may not feel comfortable doing so. Instead of taking their complaints to you, they complain to each other.
As an employer, it is important to keep your ear inclined to the concerns of your employees since this can help keep potential problems at bay. Here are five complaints your employees may not be telling you.
Inadequate Compensation
Money can be one of the most difficult subjects to discuss. Some of your employees may be frustrated by inadequate compensation packages and it is important for employees to have the opportunity to petition for a pay raise. Provide scheduled times to meet with individual employees to discuss pay increases. Having a confidential meeting can help make them feel more willing to open up about sensitive issues.
Lack of Trust
In the workplace, nothing says 'I do not trust you' like micromanaging your employee's actions. Many employees have the ability to effectively do their jobs without their employer's constant input. You should always be available to guide your employees through any project. However, resist the urge to manage every little detail of their project or processes.
Lack of Adequate Feedback
On a regular basis, employees should know whether they need improvement or are doing a great job. Unfortunately, many employers wait until the annual assessment to provide feedback to employees. Workers want to serve their companies well, and need consistent feedback on what they should improve on or how to further exceed expectations.
Favorite Employees
It is easy to applaud your rock star employees, but be careful not to play favorites. Favoritism in the any organization can promote a hostile environment, envy, and frustration. Resist the temptation to give your favorite employees the best projects. Find a way to celebrate the efforts of each of your employees equally.
Working Vacations
When employees are away from the office on vacation, do not expect them to work. Vacation is a time for them to relax and get away from the stresses of the job. Allowing them to unplug will develop a renewed sense of commitment to your organization.
Safety
Don't forget how important workplace safety is, and what your employees notice. Since you aren't as familiar with their daily tasks, you may not notice hazards they do. Make sure you address safety and workplace polices often. Have employees come to you if they notice anything, and get a credited company like Tailored Solutions to come do a work-site hazard assessment.
It is essential for employers to keep tabs on all their employee's concerns. After all, employees who are happily engaged in their work increase the profits for their companies.
---
Continual Learner: 4 Ways to Hone Your Professional Skills
14 Dec, 2015 | Tags: education, learning, self help, wtdiw
In order to remain competitive and competent, employees should continually polish their professional skills and knowledge. Employees who continually engage in professional development will enjoy an enhanced reputation and improved expertise in their field. Below introduces four of the best ways to hone your professional skills.
Productivity Proficiency
According to personal productivity guru David Allen, it is entirely possible for a business professional to be overwhelmed with tasks, yet still function productively with a sharp mind and strong sense of control. There are fundamental techniques that professionals use to improve their organization and productivity skills, such as morning planning sessions and day planners. However, technology has created tools like Outlook, as well as cloud-based and smart phone calendars and schedules that must be continually synced. Nevertheless, anyone serious about personal efficiency will explore and adopt the best practices that fit their personality.
Presentation Skills
Personal knowledge and abilities are dormant unless they can be publicly shared with others. Therefore, those serious about professional development should expand their presentation design and delivery skills. It is also important to be able to smoothly respond to any concerns in a persuasive way with supporting facts. In fact, being able to courteously diffuse contention during a meeting, while allowing people to save face, is a valuable skill. In the end, being able to logically present and respectfully defend ideas will be very beneficial for anyone hoping to move into management.
Be a Team Leader
Anyone who wants to move into a managerial position must begin by becoming a team leader. Increased leadership accountability will enhance maturity, responsibility and transparency. It will also involve common interpersonal and organizational problems. For example, lack of trust, avoidance of accountability and unwillingness to commit are three of the most common problems that new teams face. Learning how to mitigate these obstacles while keeping all team members happy will help the team leader develop valuable problem-solving skills.
Formal Education
One of the best ways to comprehensively improve your professional skills is through continuing education. There are many options available, such as local community colleges or community centers. Due to the fact that most working professionals have limited time, online education through institutions like Global Learning Systems is the preferred professional development method among corporations. In this way, employees can take classes during slow periods at work or they can also take them at home. Either way, online learning offers flexibility and convenience.
No matter how you look at it, professional development is essential for both personal and career growth. Increasing productivity, leadership and presentation skills is highly recommended. Finally, online learning courses allow working adults to access exclusive educational content.
---