How to get new customers through the door and keep them coming back for more
09 Apr, 2014 | Tags: bar scheduling software, Employee morale, employee satisfaction, Employee Schedule, Employee schedule calendar, employee schedule template, Employee Schedules, Employee Scheduling, employee scheduling program, Employee Scheduling Software, New customers, online employee scheduling, restaurant schedules, restaurant scheduling software, Scheduling, Staff Scheduling, Staff Scheduling Software, Workforce Scheduling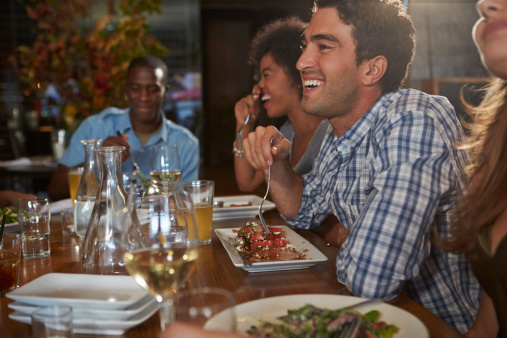 Getting new customers through the door is a large feat in itself, but keeping them can be just as challenging. There are many factors that play into the customer experience. We have put together the list of some simple and budget friendly ways to get new customers, and a list of reasons that weighs heavily on their decision to come back.
How do I attract new customers?
Getting new customers is the goal of all businesses; you cannot grow by simply maintaining your current customers, you need new customers. Trying a new restaurant is a big gamble for most people in today's market, as they are very selective on where they spend their hard earned money.
Standout
You need to be known for something, it can be type/ethnicity of food you offer, special promotions or signature dishes.
Be social
 If people don't know that you are out there, how are they ever going to walk in the door? Social Media is huge in today's culture, not only can you share images, articles and experiences, but now with "check-ins" friends of your patrons can see that they came to your establishment.
Offer deals
A great way to get new customers to try your bar or restaurants is to offer special deals for new customers, such as a free appetizer or shared dessert.
How do I keep customers coming back?
Now that you have new customers coming in the door, let's look at the flip side of keeping them coming back for more. There are many reason that you could experience slow nights (bad economy, it's a week night or that there are no special events or holidays) that are out of your control. Here are the top 3 reasons within your control that make customers decide not to return to your bar or restaurant.
 Current Menu
Regularly check your menu to ensure that your pricing is aligned with your target demographic and that you are mixing in enough seasonal/trendy offerings with your signature dishes to keep customers interested and coming back for more.
  Loyalty Programs
 Loyalty programs can be as simple as deals based on the amount of money spent during each visit and/or the number of visits, and offer discounts on future purchases.
 Welcoming Atmosphere
 You guests have come to you not only for food and drink, but an enjoyable time with friends and family. Some of the top areas of importance include clean floors/tables/bar, clean bathrooms and the service that they receive.
How do I ensure employee satisfaction?
To ensure your customers will have a great experience, you must have a happy staff providing high quality service. The number one reason for employee dissatisfaction stems from scheduling. Scheduling includes ensuring that you have the right number of staff on for your customer level and ensuring that you fairly allot time-off and/or overtime shifts. What Time Do I Work.com offers easy-to-use and affordable online scheduling software designed to make scheduling a staff of any size a breeze with features like automatic staff communication about schedules, the ability to track and store employee time-off requests and scheduling conflicts and overtime alerts. Try What Time Do I Work.com for yourself today and get the first 30 days free.
---
What is a Signature Cocktail (and why you need them too!)
17 Mar, 2014 | Tags: bar scheduling software, Employee Schedule, Employee schedule calendar, employee schedule template, Employee Schedules, Employee Scheduling, employee scheduling program, Employee Scheduling Software, online employee scheduling software, signature cocktail, Staff Scheduling, Staff Scheduling Software, workforce schedule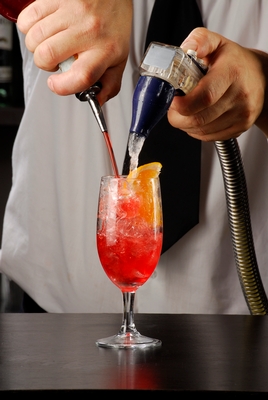 According to Wikipedia a Signature Cocktail "is any unique or original drink that expresses the nature of the person or establishment creating it." Signature cocktails typically incorporate local ingredients and culture; match a theme or color for the establishment; and represents the customs of the local area. A signature cocktail is a distinction from your competitors and gives you an opportunity to enhance the experience of your customers.
Before you start creating signature cocktails you should look at current trends. The new fad is all about juicing, try incorporating more juices into your signature drink to reach this portion of the population. We are also seeing a lot of bars and restaurants offering bacon in the drinks, adding a new flavor. Try experimenting with these trends to offer drinks that appeal to a large audience.
When you go to start making your signature cocktail you will find that there are many ways to make a drink your own; you can even make your own liqueur by infusing fruits, herbs, or edible flowers into your favorite liquor to create a truly original drink. You should try combining complementary flavors like sweet & sour or sweet and salty. Another great way to create a signature drink is to substitute some ingredients and play with the recipe of other drinks, inevitably your drinks will come down to trial and error, but these steps will help until you find the perfect balance.
To find the extra time to experiment with your own unique cocktail, you can use online employee scheduling software. What Time Do I Work.com has helped many clients cut the time spent creating and updating schedules by more than 50%. This affordable scheduling software will make your scheduling a breeze and help you uncover unnecessary labors costs that you might not be aware of. With automated labor cost calculations, scheduling conflicts warnings and overtime shift notifications, you can significantly cut your labor costs. Try it today and get your first 30 days free with our no obligation free trial.
---
Why should you pick WhatTimeDoIWork.com Online Employee Scheduling Software? Part 3: Benefits for Staff
14 Feb, 2014 | Tags: bar scheduling software, bar staff scheduling software, conflict free schedules, employee relations, Employee schedule calendar, employee schedule template, Employee Schedules, Employee Scheduling, employee scheduling program, Employee Scheduling Software, employee turnover rate, hospital scheduling software, hotel scheduling software, Medical Scheduling Software, online employee scheduling software, Online Restaurant Scheduling Software, restaurant scheduling, restaurant staff scheduling software, Staff Scheduling, Staff Scheduling Software, workforce schedule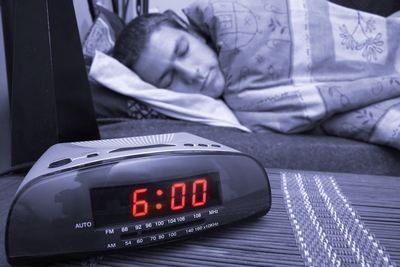 In this third piece to our series, we will review the benefits offered to your employees by following our newest client Tom, whose company just began using What Time Do I Work.com staff scheduling. His story matches the story of countless employees whose companies are now using our software.
In the past, there had been many issues around who was approved for time off requests after multiple employees had requested the same day off.  Employees would complain that one co-worker always was given the day off, and oftentimes there were arguments about who submitted their request first. To make matters worse the old system of leaving a note on the manager's door was problematic at best. All too often employees complained because the scheduler never got the Post-It notes that were left on the door. It seems that between this and simply forgetting requests, the scheduler constantly had to update the shift schedule. This left Tom, and his fellow employees, feeling like they never really knew when exactly they were expected to be working.
Right away Tom saw the added benefits of What Time Do I Work.com online scheduling software, simply with the availability of the schedule. Usually, Tom would call in each Monday and hope to reach an employee who could run to the schedule, and read him his upcoming shifts. Now, Tom simply logs into the program from home and checks his schedule. He can also see who else is working, and if a last minute change comes up, he can swap shifts.
Late one Monday night, Tom couldn't remember what time his shift started the next day. Luckily, because his schedules are now posted online, Tom was able to review his schedule and to his pleasure realized that he didn't have to be at work until late morning (allowing him a few more precious moments of sleep).
There were many other benefits that Tom noticed right away:  fewer revisions to the schedule each week, and with the ability to enter and log requests for time off in the system, a record of who took days off. He also loved how he could set up alerts for upcoming shifts, so that he always knew what time he had to be at work. Recently, Tom felt that he had not been getting many prime shifts and that he had asked the scheduler for, however there were no records of past schedules to look at. Within a month of using What Time Do I Work.com, the scheduler and Tom were able to look over the history of the schedules to ensure that in the future, everyone was getting not only an even number of shifts, but also an equal number of prime shifts.
To learn how What Time Do I Work.com can help your business, Click Here and try our no obligation 30 day free trial (we won't even ask for a credit card!)
---