What is a Signature Cocktail (and why you need them too!)
17 Mar, 2014 | Tags: bar scheduling software, Employee Schedule, Employee schedule calendar, employee schedule template, Employee Schedules, Employee Scheduling, employee scheduling program, Employee Scheduling Software, online employee scheduling software, signature cocktail, Staff Scheduling, Staff Scheduling Software, workforce schedule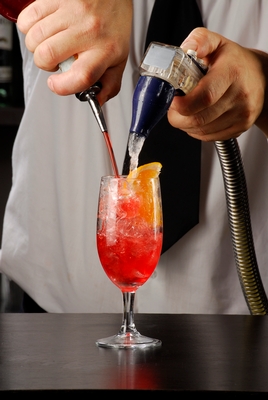 According to Wikipedia a Signature Cocktail "is any unique or original drink that expresses the nature of the person or establishment creating it." Signature cocktails typically incorporate local ingredients and culture; match a theme or color for the establishment; and represents the customs of the local area. A signature cocktail is a distinction from your competitors and gives you an opportunity to enhance the experience of your customers.
Before you start creating signature cocktails you should look at current trends. The new fad is all about juicing, try incorporating more juices into your signature drink to reach this portion of the population. We are also seeing a lot of bars and restaurants offering bacon in the drinks, adding a new flavor. Try experimenting with these trends to offer drinks that appeal to a large audience.
When you go to start making your signature cocktail you will find that there are many ways to make a drink your own; you can even make your own liqueur by infusing fruits, herbs, or edible flowers into your favorite liquor to create a truly original drink. You should try combining complementary flavors like sweet & sour or sweet and salty. Another great way to create a signature drink is to substitute some ingredients and play with the recipe of other drinks, inevitably your drinks will come down to trial and error, but these steps will help until you find the perfect balance.
To find the extra time to experiment with your own unique cocktail, you can use online employee scheduling software. What Time Do I Work.com has helped many clients cut the time spent creating and updating schedules by more than 50%. This affordable scheduling software will make your scheduling a breeze and help you uncover unnecessary labors costs that you might not be aware of. With automated labor cost calculations, scheduling conflicts warnings and overtime shift notifications, you can significantly cut your labor costs. Try it today and get your first 30 days free with our no obligation free trial.
---