How to get new customers through the door and keep them coming back for more
09 Apr, 2014 | Tags: bar scheduling software, Employee morale, employee satisfaction, Employee Schedule, Employee schedule calendar, employee schedule template, Employee Schedules, Employee Scheduling, employee scheduling program, Employee Scheduling Software, New customers, online employee scheduling, restaurant schedules, restaurant scheduling software, Scheduling, Staff Scheduling, Staff Scheduling Software, Workforce Scheduling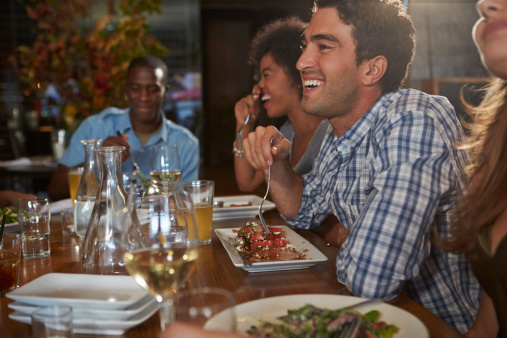 Getting new customers through the door is a large feat in itself, but keeping them can be just as challenging. There are many factors that play into the customer experience. We have put together the list of some simple and budget friendly ways to get new customers, and a list of reasons that weighs heavily on their decision to come back.
How do I attract new customers?
Getting new customers is the goal of all businesses; you cannot grow by simply maintaining your current customers, you need new customers. Trying a new restaurant is a big gamble for most people in today's market, as they are very selective on where they spend their hard earned money.
Standout
You need to be known for something, it can be type/ethnicity of food you offer, special promotions or signature dishes.
Be social
 If people don't know that you are out there, how are they ever going to walk in the door? Social Media is huge in today's culture, not only can you share images, articles and experiences, but now with "check-ins" friends of your patrons can see that they came to your establishment.
Offer deals
A great way to get new customers to try your bar or restaurants is to offer special deals for new customers, such as a free appetizer or shared dessert.
How do I keep customers coming back?
Now that you have new customers coming in the door, let's look at the flip side of keeping them coming back for more. There are many reason that you could experience slow nights (bad economy, it's a week night or that there are no special events or holidays) that are out of your control. Here are the top 3 reasons within your control that make customers decide not to return to your bar or restaurant.
 Current Menu
Regularly check your menu to ensure that your pricing is aligned with your target demographic and that you are mixing in enough seasonal/trendy offerings with your signature dishes to keep customers interested and coming back for more.
  Loyalty Programs
 Loyalty programs can be as simple as deals based on the amount of money spent during each visit and/or the number of visits, and offer discounts on future purchases.
 Welcoming Atmosphere
 You guests have come to you not only for food and drink, but an enjoyable time with friends and family. Some of the top areas of importance include clean floors/tables/bar, clean bathrooms and the service that they receive.
How do I ensure employee satisfaction?
To ensure your customers will have a great experience, you must have a happy staff providing high quality service. The number one reason for employee dissatisfaction stems from scheduling. Scheduling includes ensuring that you have the right number of staff on for your customer level and ensuring that you fairly allot time-off and/or overtime shifts. What Time Do I Work.com offers easy-to-use and affordable online scheduling software designed to make scheduling a staff of any size a breeze with features like automatic staff communication about schedules, the ability to track and store employee time-off requests and scheduling conflicts and overtime alerts. Try What Time Do I Work.com for yourself today and get the first 30 days free.
---
What is a Signature Cocktail (and why you need them too!)
17 Mar, 2014 | Tags: bar scheduling software, Employee Schedule, Employee schedule calendar, employee schedule template, Employee Schedules, Employee Scheduling, employee scheduling program, Employee Scheduling Software, online employee scheduling software, signature cocktail, Staff Scheduling, Staff Scheduling Software, workforce schedule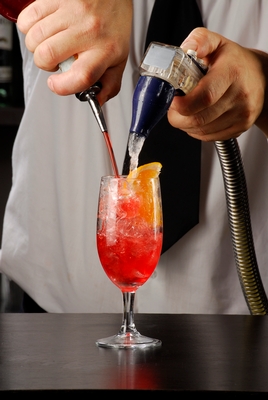 According to Wikipedia a Signature Cocktail "is any unique or original drink that expresses the nature of the person or establishment creating it." Signature cocktails typically incorporate local ingredients and culture; match a theme or color for the establishment; and represents the customs of the local area. A signature cocktail is a distinction from your competitors and gives you an opportunity to enhance the experience of your customers.
Before you start creating signature cocktails you should look at current trends. The new fad is all about juicing, try incorporating more juices into your signature drink to reach this portion of the population. We are also seeing a lot of bars and restaurants offering bacon in the drinks, adding a new flavor. Try experimenting with these trends to offer drinks that appeal to a large audience.
When you go to start making your signature cocktail you will find that there are many ways to make a drink your own; you can even make your own liqueur by infusing fruits, herbs, or edible flowers into your favorite liquor to create a truly original drink. You should try combining complementary flavors like sweet & sour or sweet and salty. Another great way to create a signature drink is to substitute some ingredients and play with the recipe of other drinks, inevitably your drinks will come down to trial and error, but these steps will help until you find the perfect balance.
To find the extra time to experiment with your own unique cocktail, you can use online employee scheduling software. What Time Do I Work.com has helped many clients cut the time spent creating and updating schedules by more than 50%. This affordable scheduling software will make your scheduling a breeze and help you uncover unnecessary labors costs that you might not be aware of. With automated labor cost calculations, scheduling conflicts warnings and overtime shift notifications, you can significantly cut your labor costs. Try it today and get your first 30 days free with our no obligation free trial.
---
History of Bars and Fun Alcohol Trivia
12 Mar, 2014 | Tags: alcohol trivia, bar scheduling software, Employee Schedule, Employee schedule calendar, Employee Schedules, Employee Scheduling, employee scheduling programs, Employee Scheduling Software, employeee schedule template, history of bars, online employee scheduling software, online s, restaurant schedules, Staff Scheduling, Staff Scheduling Software, workforce schedule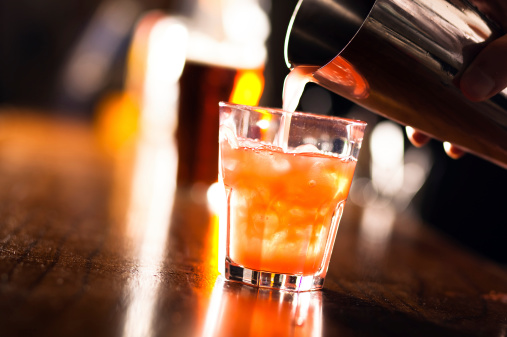 Alcohol/bars have been a part of human civilization as far back as ancient Babylon, with records of high priced watered down beer like beverages served in alehouses. Originally alcohol, specifically wine, was primarily used as a medicinal agent, but has expanded overtime. In the United States, over the past century, alcohol has gone from an illegal enterprise during Prohibition to one of the most glamorous and profitable businesses today.
We can trace the traditional concepts of bars back to ancient Greece and Rome. Throughout cities and the countryside, taverns began serving alcoholic beverages with food to travelers. As time passed and more people gathered there, these taverns began to expand their businesses to include gaming as well as other entertainment. However, with the fall of the Roman Empire, the number of these taverns began to decrease and only offer food, lodging and stables for travelers.
In Saxon times, "public houses" came into existence in England, and became popular gathering places for business and personal meetings. When New Englanders began moving to the New World, "public houses" were such a large part of everyday life, that in many new colonies the town began building these (called taverns) before churches. In many towns, as far back as the 1650s it was illegal to not have a tavern offering a place for food, drink and lodging. Taverns are very integral in the fabric of this country, and it is said that the spirit of revolution that freed the new world from England's rule was sparked in taverns.
By the 1800s, the purpose of taverns transformed into what we now call hotels, and at the same time many "saloons" appeared on every street corner. With such high numbers of "saloons" the profitability of these businesses saw a sharp decline. So to increase profits, illegal activities began being offered to patrons. By World War I Americans were so upset about the activities happening in saloons (and from intoxicated townsfolk), that the 18th Amendment was passed. The 18th Amendment made the manufacturing, sale and transportation/importation of alcohol illegal. However this was hard to enforce, as "speakeasies" and moonshining gained popularity. So after only 14 years this amendment was appealed and replaced by the 21st Amendment in 1933, making alcohol legal again, but it brought a heavy list of stiff taxes and regulations that we still use to this day.
Alcohol Fun Facts:
Alcoholic beverages have been produced for over 12,000 years
Distillation was developed during the Middle Ages and alcohol was called "Agua Vitae" meaning the water of life- in fact it was required at all Treaty Signings at the time and it was also served with breakfast.
In the 1800's beauticians used alcohol for beauty enhancers:  Rum was used to clean hair and thought to improve the health of hair and Brandy was used to strengthen the roots of hair.
The origins of "Toasting" at special occasions began with the Ancient Romans who would place toasted bread in wine to wish good luck
Early beer recipes included some or all of the following: poppy seeds, mushrooms, aromatics, honey, sugar, bay leaves, butter and bread crumbs
In Colonial New England it was common practice to put barrels of cider outside during the cold months, once they removed all the frozen ice the cider had a much higher alcohol content
The United States has the highest minimum drinking age in the world
Alcohol is also considered to be a flavor enhancer (the highest proof alcohol is still used in medicine today) – the alcohol beverage alone contains no cholesterol
One of every five glasses of wine consumed in the world is Sake
Some Restaurants provide free non-alcoholic beverages to Designated Drivers
What Time Do I Work.com is an online scheduling software designed with benefits for many industries, including the bar and nightclub industries. As a bar scheduling software, the program offers automatic alerts for scheduling conflicts or overtime shifts, reducing the amount of time spent scheduling each week. Additional benefits include one-click scheduling communications to your entire staff and real-time labor cost calculations. What Time Do I Work.com software also manages your employee availability and time-off requests by storing the information for review and automatically populating approved requests into the schedule. Sign up today and try it out for the next 30 days FREE!
---
Ten Tips to Success for Restaurateurs
27 Feb, 2014 | Tags: bar scheduling software, Employee Schedule, Employee schedule calendar, employee schedule template, Employee Schedules, Employee Scheduling, online employee scheduling software, Online Restaurant Scheduling Software, restaurant best practices, restaurant schedules, restaurant success, restaurant tips, Staff Scheduling, Staff Scheduling Software, success, Workforce Scheduling
In any direction you look there are hundreds of restaurants ranging from fast food and national chains to your local neighborhood hangout. So why would anyone walk through your door? Simple, they are looking for a solution to a problem and that solution is a good food and great experience.  In a world where there are uncountable numbers of options, we have combed the internet for the best tips that will help your restaurant be successful in a few simple steps.
10. Curb Appeal
We have heard more and more about curb appeal in the real estate industry, but the same principles transfer to your businesses. Everyday hundreds of people drive by your establishment and get their first impression of your business before even stepping in the door, so curb appeal holds a lot of power on your success. If you have a Five Star restaurant, your exterior should be equally well maintained.
9. How do you fit in?
Unless you are located on a busy interstate, most of your patrons come from your local area and therefore you should match your pricing and offerings to cater to those types of groups. If you are in a location with mostly families, a trendy or high class restaurant is not going to be a good fit and limit the potential success.
8.  Inviting Environment
Once you have your customers through the door, you want to reassure them that they came to the right place. The impression you give your customers upon walking through the door is subconsciously telling them about the quality of your food and drinks. Their first impression of your staff is through their host and server, and with great service comes repeat business and higher tips for the staff.
7. Create Signature Cocktails
In this very competitive market you have to stand out from your competitors, by offering a signature drink, dish or dessert you are able to offer what your competitors can't. These items can bring customers to your restaurant- but while they are getting their favorite drink that only you offer, they are also ordering appetizers, dinner and possibly dessert.
6. Advert Your Eyes Here
We all know that advertising is important to every business, but for restaurants these are more critical. The advertising efforts and promotions for restaurants do not have to be significant portions of a monthly budget. Here's a few of the best ideas (although the list is endless):
Happy Hour drinks and special pricing
Two for One Specials
Buy two meals get a free desert
Family Discounts
Early Bird Specials
5. Defrost your Capital
While it may seem like a good idea to buy your ingredients in bulk and store the extra in freezers, you are actually losing a large chunk of money that you may not see for weeks or even months. Not only do customers value fresh ingredients and are willing to pay a little extra for them, with fresh ingredients you are also not holding such a large inventory in the expectation of future sales.
4. 86 the 86's with Inventory controls
A fast way to lose money in a restaurant is through missing inventory, and there are many different causes. For inventory control you need to keep track of your inventory, and calculate weekly because inventory is affected by many different factors such as portion sizes, waste, etc. Knowing what you have in inventory will help your purchasing decisions and needs. On top of this knowing what you are losing based on the above factors can help you see holes in your processes that could make you more profitable.
3. The Customer is Always Right
Everyone has heard that the customer is always right, and that is true. Why is it true- because the customer is buying your solutions/services based on their feelings and likes. The best way to improve any business is to be open to customer feedback, address it immediately and work to develop a solution to avoid other customers from providing the same feedback if possible.
2. Change with the Seasons
Just like fashions, customer's tastes change with the seasons and trends. Menus should always be checked and adjusted to fit the current season and updated to include new "trendy" offerings. You don't want to feature stew and other hot meals in the summer and you want to cater to new trends, such as "juicing" to keep in touch with the interests of your customers.
1.  Who's on First?
Scheduling can be one of the most stressful, yet important things to happen in your business. You need to ensure that your restaurant is adequately staffed for all shifts throughout the day. When doing this by hand you could be scheduling too many employees for a shift and/or too much overtime. What Time Do I Work.com online employee scheduling software was designed by industry experts with many unique features and benefits to make scheduling a breeze. With automatic labor cost calculations available as you create the schedule and overtime alerts, you're sure to have complete control of your labor costs.
Try a 30 day no obligation free trial of What Time Do I Work.com today and see how much money you could be saving.
---
How to increase Employee Productivity in the Service Industry: Leave the Past Behind and Move into the Future!
21 Feb, 2014 | Tags: bar scheduling software, Employee Schedule, Employee schedule calendar, employee schedule templatee, Employee Schedules, Employee Scheduling, employee scheduling programs, Employee Scheduling Software, hospital scheduling software, hotel scheduling software, Increase profits, medical staff scheduling, online employee scheduling software, restaurant schedules, restaurant staff scheduling, Staff Productivity, Staff Scheduling, Staff Scheduling Software, workforce schedule
In almost every industry, except for the service industries, when it comes down to efficiency companies are looking to produce more products/solutions in less time with fewer employees and in turn increase profits. In the service industries this is unrealistic and will ultimately provide a lower level of service and affect the customer experience. For those of us in the service industries, the real productivity challenge is to provide quality with quantity. If you can maximize efficiency of your staff to help the highest number of customers without sacrificing customer satisfaction you will be successful.
There are many steps you can take as an owner or manager to help improve the efficiency of your employees and there are a number of factors to consider, such as:
Training of employees and setting them up for success (including policies and procedures)
Modernization of technology (electronic medical records programs, hotel registration systems, restaurant and bar POS systems, kitchen order printers, scheduling software, etc.)
Monitoring employee performance and skills to accurately schedule your employees to the positions
There are also little improvements to the work environment that can easily make staff more efficient with very little additional effort from your employees. First look at your floor plan, are employees taking too many steps to accomplish their tasks? In a bar or restaurant you want to look at the layout of the back of the bar- each bartender should be able to reach everything they need to help your customers from their service station. If you cut down the amount of walking your bartenders must take, you can easily increase the number of customers they can serve. You can easily set up stations that will handle orders on the floor and leave the bartenders better able to assist customers at the bar.
An important piece to the puzzle starts with prep before work beginnings. Before customers start coming through your door or at the start of every shift stations should be checked to ensure they are fully stocked and prepared with the tools they need to complete their jobs. With What Time Do I Work.com scheduling software you can assign these tasks to individual employees during their shifts. In fact, you can schedule your employees to different stations/jobs throughout their shift through the program.
What Time Do I Work.com online scheduling software goes beyond straight scheduling and includes many feature to help you improve the performance of your business/employees and increase profits. With schedules created and posted on the cloud, employees are able to view the current schedules, swap shifts with employees and enter their time off request right through the program. With this comes the elimination of all the daily calls from employees with questions and requests about scheduling, giving you and your staff more time to devote to the customers.
There are numerous other benefits from What Time Do I Work.com and we are so confident that you will love our software; we are offering you a 30 day free trial. After you sign up there is a help wizard that will help you get running as easily as possible. Try us out today.
---