Social Media Tips for Restaurants
24 Aug, 2016 | Tags: facebook, pinterest, restaurant best practices, Restaurant Promotions, restaurant staff scheduling, social media
Social Media Tips for Restaurants
The importance and power of social media has grown exponentially in the last decade, and its potential for making a business successful is a widely accepted fact. Restaurants are no exception. Traditional advertising certainly still has its place, and no amount of social media marketing will make up for poor food or service, but it is crucial for restaurants to use the influence of social media for their benefit; if they don't, their business may be left out in the cold.
The best place to start is to figure out where to focus your social media efforts based on which demographics frequent which platforms; this matters because of how many sites have gained momentum in the years since Facebook was the only game in town. Your target clientele can give you all the information you need.
For example, according to a 2012 survey by the Pew Research Center, urban residents between 18-29 most often use Twitter and Instagram while women under 50 can mostly be found on Pinterest and Facebook. Not surprisingly, since this survey was conducted, many more social media sites have popped up and become even more popular (i.e. Tumblr, Snapchat). Decide on a couple of sites that will work for your restaurant's particular clientele, and make yourself visible there with interesting content.
So what content is interesting anyway? There are few basics that you should definitely make a part of your social media protocol, and everything else should come from what makes your business unique. Here are some basic ideas for interesting content that will make social media work for you:
Menu – Don't limit your menu just to your website; providing it on social media sites will allow you to reach a far greater audience. Potential new customers want to have a basic idea of what kind of food is served, price points, variety, and signature dishes to try.
Mouth-watering food pics – Pictures featuring what your cuisine truly looks like when presented will give customers a more accurate idea of what their experience will be like and will entice them to give it a try. Combined with a fun hashtag, food pics are most effective and shareable on Instagram and Twitter.
Provide specials for followers – Starbucks has mastered this concept, mainly by offering time-sensitive deals, such as any size frappucino for $1 between noon and 4:00. Unless you are following them on social media, you're likely to miss out on such promotions. Offer these kinds of incentives frequently enough that people follow you AND share with friends to follow you as well.
Offer incentives to share – There are several different ways to get your customers to share content about your restaurant on social media, which translates into cheap or free advertising. Create a simple but effective hashtag for customers to use when sharing so you and others can easily find all relevant posts. Provide exclusive discounts or a small item for free for customers that share content using your hashtag and/or user name. Random giveaways are effective as well; use an online random winner generator like Sweepjudge or Rafflecopter to choose a winner.
Get the staff involved – People like to see what it's like "behind the scenes" of their favorite movies and television shows; restaurants are no different. Share photos of your staff before opening hours prepping fresh ingredients for the day ahead, send out a sneak preview directly from the head chef about a new dish happening soon, or simply take pictures with customers to share with their permission.
Aside from the quality and taste of food served at a restaurant, service is possibly just as important. Use social media to engage with your customers. Ask for feedback on a daily special, respond to individual comments on a Facebook thread, reply to tweets that mention your username or hashtag, and rectify customer complaints if necessary. Customers will know you care about them even after they walk out the door and will therefore be more likely to return and spread the word about your business.
Finally, don't underestimate the power of Facebook. Even if you have a niche type of clientele, your Facebook reach could help grow your business beyond what you thought was possible. A few basic tips for using Facebook to drive your sales as recommended by the National Restaurant Association are as follows:
Perfect your Facebook page – Your business page on Facebook should be just as effective as your website. Include an email tab, your full menu, hours, directions, and content posts.
Put your regular menu in a tab – This makes it easily accessible and visible.
Provide a Facebook offer for checking in – Encourage customers to check in to your location by offering exclusive deals. Facebook gives information about how to do this here.
Link to your mobile app – Make this link prominent in its display and be sure it is functioning properly. More people are likely to visit your page from a mobile device and would prefer to use an app or mobile site for quicker access.
Using social media to your advantage will help you reach a wider audience and learn about how to keep them satisfied, interested, and wanting more. Get creative, avoid the oversell, and don't be afraid to ask for feedback.
---
Trend of the Month: April 2014
01 Apr, 2014 | Tags: bar scheduling software, bar staff scheduling, bar technology, Employee Schedule, Food Service Industry, Food Service Industry technology, online employee scheduling software, restaurant scheduling, restaurant scheduling software, restaurant staff scheduling, restaurant technology
Customer Facing Technology growing in popularity within the Food Service Industry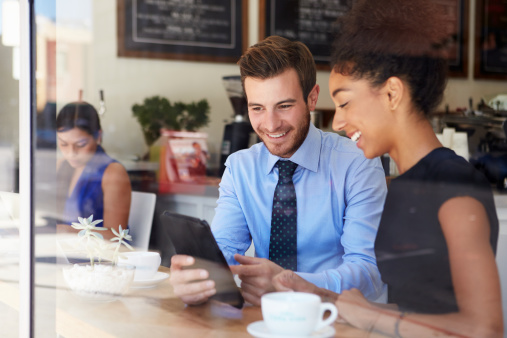 According to an October 2013 study by the National Restaurant Association, we are seeing the growth of consumers' acceptance and use of customer facing technology within the Food Service Industry. According to the study 63% adults use restaurant-related technology to order, make reservations and pay their bill via smart phones. Some restaurants and bars are now going one step further to offer quests tech gadgets at the table to enhance their experience. Chili's National Restaurant recently ran a 5 month test with table technology for guests to order, pay and play $0.99 games while they wait. The results — 20% increase in sales.
We have already seen some basic recent new technologies for purchasing with credit cards in small businesses. This trend will quickly trickle down to restaurants.
Forecasters from Forbes have put together a list of technologies that they expect to see gaining popularity in restaurants:
Touchscreen kiosks for placing & customizing orders
Mobile ordering applications
Tabletop tablets for ordering and paying
Digital games and entertainment at the table
Mobile apps rewarding customers for loyalty and increasing social media interactions
Mobile-pay apps to pay from a smart phone or tablet
Mobile apps for loyalty/reward programs
Apps for virtual giving and donations – allowing a portion of the guests bill to be donated to charity
As technology based applications quickly become the norm in providing a high level of customer experience in restaurants, we will also see an increase in technology to advance the behind the scenes aspects of your restaurants and bars. There are many options for scheduling employees that offer different benefits, however unless you are using What Time Do I Work.com online scheduling software, you are wasting time and money. What Time Do I Work.com online scheduling software simplifies the scheduling process by storing employee availability, preferences, skills and contact information in the program for easy access when creating schedules. Additionally the software offers real-time labor calculations, automatic overtime and conflict alerts, as well as communication features allowing your employees to own their schedules.
Try our scheduling software free for the next 30 days and see how much time and money you can save!
---
How to increase Employee Productivity in the Service Industry: Leave the Past Behind and Move into the Future!
21 Feb, 2014 | Tags: bar scheduling software, Employee Schedule, Employee schedule calendar, employee schedule templatee, Employee Schedules, Employee Scheduling, employee scheduling programs, Employee Scheduling Software, hospital scheduling software, hotel scheduling software, Increase profits, medical staff scheduling, online employee scheduling software, restaurant schedules, restaurant staff scheduling, Staff Productivity, Staff Scheduling, Staff Scheduling Software, workforce schedule
In almost every industry, except for the service industries, when it comes down to efficiency companies are looking to produce more products/solutions in less time with fewer employees and in turn increase profits. In the service industries this is unrealistic and will ultimately provide a lower level of service and affect the customer experience. For those of us in the service industries, the real productivity challenge is to provide quality with quantity. If you can maximize efficiency of your staff to help the highest number of customers without sacrificing customer satisfaction you will be successful.
There are many steps you can take as an owner or manager to help improve the efficiency of your employees and there are a number of factors to consider, such as:
Training of employees and setting them up for success (including policies and procedures)
Modernization of technology (electronic medical records programs, hotel registration systems, restaurant and bar POS systems, kitchen order printers, scheduling software, etc.)
Monitoring employee performance and skills to accurately schedule your employees to the positions
There are also little improvements to the work environment that can easily make staff more efficient with very little additional effort from your employees. First look at your floor plan, are employees taking too many steps to accomplish their tasks? In a bar or restaurant you want to look at the layout of the back of the bar- each bartender should be able to reach everything they need to help your customers from their service station. If you cut down the amount of walking your bartenders must take, you can easily increase the number of customers they can serve. You can easily set up stations that will handle orders on the floor and leave the bartenders better able to assist customers at the bar.
An important piece to the puzzle starts with prep before work beginnings. Before customers start coming through your door or at the start of every shift stations should be checked to ensure they are fully stocked and prepared with the tools they need to complete their jobs. With What Time Do I Work.com scheduling software you can assign these tasks to individual employees during their shifts. In fact, you can schedule your employees to different stations/jobs throughout their shift through the program.
What Time Do I Work.com online scheduling software goes beyond straight scheduling and includes many feature to help you improve the performance of your business/employees and increase profits. With schedules created and posted on the cloud, employees are able to view the current schedules, swap shifts with employees and enter their time off request right through the program. With this comes the elimination of all the daily calls from employees with questions and requests about scheduling, giving you and your staff more time to devote to the customers.
There are numerous other benefits from What Time Do I Work.com and we are so confident that you will love our software; we are offering you a 30 day free trial. After you sign up there is a help wizard that will help you get running as easily as possible. Try us out today.
---
Little Changes that will make a BIG Difference with Customer Service
17 Feb, 2014 | Tags: bar scheduling software, customer experience, customer service, Employee Schedule, Employee schedule calendar, employee schedule template, Employee Schedules, Employee Scheduling, employee scheduling programs, Employee Scheduling Software, hospital scheduling software, hotel scheduling software, Medical Scheduling, Medical Scheduling Software, online employee scheduling software, Online Restaurant Scheduling Software, online staff scheduling, restaurant schedules, restaurant scheduling software, restaurant staff scheduling, Shift Scheduling, Staff Scheduling, Staff Scheduling Software, Whattimedoiwork.com, Workforce Scheduling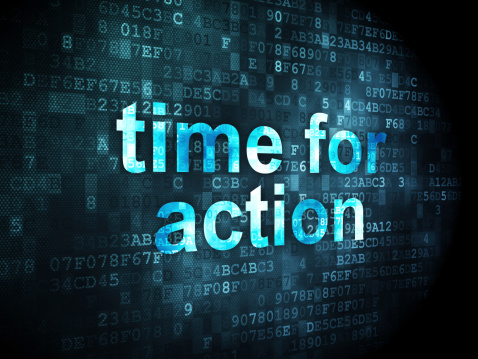 In the food service, bar and nightclub industries you are selling more than just food and drinks to your patrons. While quality food and drinks are important, there are probably many other similar restaurants, bars or nightclubs in your area that offer similar selections. What you are truly selling is a solution to a problem and what distinguishes you from your competitors is the customer experience you provide. We have searched far and wide to provide you with the best advice for improving customer experiences.
The first place to start is to challenge your staff to provide more than expected for every customer during their scheduled shifts. Servers should ensure that customers' drinks never get below 1/3 full, offer extra bread for extended waits,  and remember to always maintain eye contact and be personable when taking orders and interacting with customers.
You can really go above and beyond if you're near a theater, sports area, etc., by asking your customers if they are in a rush and try to accommodate their limited time needs. Help your customers during the ordering process by pointing out deals on items that they are ordering. You can offer additional perks for your customers, such as tasting different foods and wines before ordering. You might make a little less on this sale, but they will be sure to return.  And if you have an unhappy customer, thank them for their honestly (they told you instead of someone else) and look for a simple way to rectify the situation.
Improving the customer experience does not rely solely on your staff. As a manager/owner there are ways you need to train and prepare your staff for success. Train your servers on how to handle different customers (large groups, first time visitors, families) so that they can provide a superior level of service to every customer. Another great tip is to fully train your staff on your menu, ensuring they can answer any questions. Ensure that you fully train your entire staff on your policies and procedures, as well as when to escalate situations to the manager.
Here are some of the items that each of your servers should know off the top of their head:
What foods are spicy
Ingredients in each dish
Items for special dietary requirements
Tasted all items including specials
The final crucial piece of the puzzle is all about scheduling. There is a tight line to walk to ensure that you have adequate staffing for all shifts (over- and under- staffing not only impacts your bottom line, but can seriously impact the customer experience). What Time Do I Work.com has reports and features that can help you determine the ideal coverage for each of your scheduled shifts. Check back here in our next edition to learn more about how What Time Do I Work.com helps to determine your staff requirements for each shift. Can't wait? Click Here to try it out for yourself for 30 days in our no obligation free trial.
---
Why should you pick WhatTimeDoIWork.com Online Employee Scheduling Software? Part 2: Benefits for Management
12 Feb, 2014 | Tags: bar scheduling software, best scheduling software, Employee Schedule, Employee schedule calendar, employee schedule template, Employee Schedules, Employee Scheduling, employee scheduling programs, Employee Scheduling Software, hospital scheduling software, hotel scheduling software, Medical Scheduling Software, online employee scheduling software, Online Restaurant Scheduling Software, restaurant schedules, restaurant scheduling software, restaurant staff scheduling, Staff Scheduling, Staff Scheduling Software, What Time do I Work, Whattimedoiwork.com, Workforce Scheduling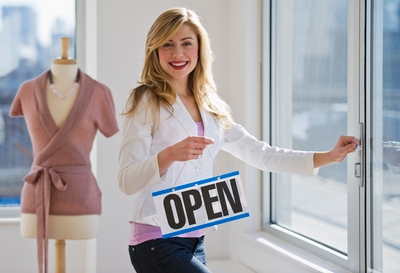 In this edition of the three-part series, we will review the features and benefits for managers and schedulers. There are many different features that are only available through online scheduling software, which will help save you and your employees countless hours. What Time Do I Work.com has taken these benefits and expanded upon them with their unique offerings for posting, reporting, and communicating schedules by allowing you to customize the program to fit your business needs with the following features:
Shifts
Standard Hours vs Overtime Hours
Pay Scale
Access to employee information
Individual Employee availability
Preferred methods of communication
With all of this customized information built into the program, our software goes from a simple scheduling calendar template, to an advanced strategic business planning program. First, you can access What Time Do I Work.com from anywhere with any computer through a secure login, to allow you to create schedules when and where it is convenient for you. When a scheduler starts creating an upcoming schedule they have many advantages; the What Time Do I Work.com system automatically populates the schedule with employee time off requests in the applicable shifts, and will automatically alert you of any conflicts and overtime hours accrued. In fact, our system allows your employees to enter their own time-off requests, so that they are available for review all in one place for all employees. There is also the added benefit that the program records the time a request is entered so that the scheduler can fairly grant time off requests.
We also have reporting and communication features that help improve your business, reason enough to validate the affordable price of our program! Our reporting offering includes calculating labor costs as you create the schedule, requirements for adequate shift coverage and employee performance reporting.
Once the perfect conflict free schedule has been completed and posted online, with a single click of a button you can send out communications to your entire staff, whether there are 5 or 500 employees, as well as remind them of their upcoming shifts. If you have an employee call out of a shift, the program also allows you to simultaneously contact all employees that are not working to assist you in finding coverage immediately.
With What Time Do I Work.com online employee scheduling you can kiss late nights and weekends spent at your computer trying to create or recreate schedules goodbye, the endless scheduling calls will decrease dramatically, and wasted money on overtime hours and upset employees when they are scheduled for the wrong shift will be a thing of the past.
Join us for the finale of this series where we will review the benefits to your employees that will improve your turnover rate and help to create a happier work environment.
---