4 Reasons Why Hospital Scheduling Software is a Necessity
10 Nov, 2016 | Tags: hospital scheduling software, Medical Scheduling, Medical Scheduling Software, Staff Scheduling, Staff Scheduling Software
4 Reasons Why Hospital Scheduling Software is a Necessity
Running a hospital is a major operation. If you are Johns Hopkins Hospital, it means dealing with over 10,000 employees, ranging from full-time nurses to part-time janitors. And that means 10,000 schedules. WhatTimeDoIWork.com aims to relieve that organizational burden by providing hospital scheduling software that is one of the most advanced on the market.
Employee scheduling software is no longer optional in the healthcare industry, but a necessity. Every patient deserves your full attention and care, which requires a full team. If that team means 200 nurses – and only 175 show up due to miscommunication – patients will be overlooked and tasks will fall through the cracks, which means mistakes may be made. And when it comes to saving lives, patients can't afford mistakes.
4 Reason Why It is Necessary:
One Click Scheduling:
Do your employees constantly call you asking for their schedules? Are you having to constantly ask them to be patient because you are still painfully laboring over writing out each shift?
Not anymore.
Instead of manually typing in each entry, WhatTimeDoIWork.com allows you to simply point and click to schedule your hospital staff. Our process is so streamlined, you will probably do a little dance in your chair out of pure excitement. If schedules change or members of your team call in sick, no more calling each one of them individually. The software will automatically notify each employee of the schedule changes, as well as allowing them 24/7 online access – No more calls asking "What Time Do I Work?"
Since hospitals run around the clock, we realize the importance of clear communication so every surgeon and surgical tech is on the same page – Ready to help patients and save lives.
Conflict Free Schedules Every Time
There is no way to avoid employees requesting time-off or having varied availabilities due to second jobs, vacation time or sickness. This information can easily get lost in all of the other paperwork, so with our scheduling software, you can keep all of that information in an organized and simplified area…online. This way you have access to all schedule requests at anytime.
In the past, you would have to check your request books and calendars to know when you can schedule each staff member, but our program automatically sends conflict alerts while you are scheduling your employees so you don't make a mistake.
Employees simply submit their requests online so it is displayed on their schedule instead of a scrap piece of paper. If you think this will make your life easier, your staff will be thankful too! Employees also receive automatic reminders about their shifts, so you can eliminate no shows.
When your whole team shows up, more patients can be seen, which means less time in the waiting room and higher patient satisfaction.
Accessible Employee Contact Information
We keep your employee's contact information in an organized online folder so when you need to contact 50 staff members, you can save yourself the time of searching down a contact list to find their numbers. You just type in their name and voilà.
An even larger undertaking is contacting your entire staff about weather conditions or a large catastrophe that will affect the ER that day. Good news. You have the option to simultaneously call every person in your contact list in seconds with one click. You can also send out mass emails and/or text messages to selected employees or your entire staff.
Save More Money
You might be thinking…How does paying for a new program save me money? Well, it's simple. Our software automatically calculates labor costs daily and/or weekly while you create your staff schedule so you can more accurately budget for the year.
It also saves you countless scheduling hours throughout your week, so you can devote more time to urgent tasks. You can even save, copy and reuse previous employee schedules if there is no need for changes. WhatTimeDoIWork.com caters the platform to fit your exact needs, so we work with your hospital team to make sure the site is as easy to use as possible for your employees.
If your hospital is in need of a scheduling software, sign up for a FREE trial today. Once you see the ease of the software, you won't go back.
We provide pay-as-you-go pricing and require NO service contracts or additional fees. The software updates automatically and comes with a free program wizard to walk you through the learning curve. Help us help you give your patients the treatment they deserve by signing up for a 30 Day Free Trial today – No credit card needed!
---
Why Should You Use a Hospital Staffing Software?
21 Oct, 2016 | Tags: hospital scheduling software, Medical Scheduling, Medical Scheduling Software, Online Scheduling
Managing the staffing function in a hospital can be a demanding task. Even in a small health care institution, it can be hard to predict patient census with the aim of availing the right number of staff. The management requires the right scheduling tools to help them predict inpatient volumes and help them schedule their shifts more effectively. There are many fantastic features that this software offers and uses a variety of strategies that guarantees that the hospital is well staffed. To help streamline the process, a hospital staffing software should be used, as it provides fantastic features that help to simplify inpatient care. In the end, this software guarantees the patients of high quality care, while also getting the hospitals more organized. Here are reasons why you should consider using hospital-staffing software.
It allows for automated schedule creation
Some years ago, hospital administrators were scheduling medical staff by hand or within a self-made spreadsheet. Through using scheduling software, healthcare administrators can help simplify the entire process. This software is automated, and takes into account the needs of every staff member while allocating shifts.
Staff members can provide their opinions
In fact, every staff member who works in a hospital setting has their personal preferences that are unique from that of others. There are those who prefer working during the night while others would prefer nighttime shifts. The staff can input their requests, therefore relieving the administrators of the agony of having to follow up with each employee for their preferences. However, the system allows managers to have full control over the system because these requests may be blocked out on a day when the staffing is low or when there are other constraints.
It can be accessed from any internet-enabled device
It can be beneficial if physicians can access their working schedule anytime, anywhere. In most instances, these professionals juggle between private practice and working, so they need to stay informed through unhindered access to their schedules by using a smartphone or a tablet. If there are last time changes, the affected staff will be able to know of these changes quickly.
The system can be linked with the payroll
Competitive hospital staffing systems can be linked to the payroll, therefore enabling managers to track their employees around the clock. It is important to know that managers can link the system with the payroll system. This increases the speed and the rate of accuracy of computing employee dues and paying them on time. Because of this, payment of salaries and other emoluments can be done immediately, while minimizing the commission of errors.
Split shift capabilities
There are certain instances where split shifts may be necessary and these requests may emanate from the hospital or from some staff. The ability to split shifts is an incredibly important feature that a medical scheduling software may offer and shifts can be divided among service provides hassle free. This software is key to enhancing the efficiency and productivity of medical staff and that of the administrator. You should not take the convenience that this fantastic tool offers within your healthcare facility.
Decrease in wait time
Accurate scheduling helps to reduce hospital wait times, therefore resulting in a high level of satisfaction among the patients. It is a fact that the level of customer satisfaction that patients get is highly dependent on the staffing level. If the staffing level is at an acceptable level, patients will be attended to within the shortest time possible.
Increased employee satisfaction
There are many ways that hospital-staffing software helps to improve employee satisfaction. Through the input that employees offer, it is possible to schedule them based on their personal preferences. If they have a request for split shift, this can be honored, thanks to the feature, which the software for managing medical staff offers.
Reduces staffing costs
Overtime is quite expensive, and if not managed well can add up quickly. If you can eliminate overtime pay for physicians, nursing staff and other assistants, significant savings can be achieved. The system will avoid a scenario where an employee works for too many hours while others are working too few.
Conclusion
Healthcare facilities are under immense pressure to cut down on costs and improve their efficiency of service delivery to patients. They also want to ensure that their employees remain productive. To achieve these goals, using health-staffing software is necessary.
---
Hospital Staff Scheduling
06 Sep, 2016 | Tags: Employee Scheduling Software, hospital scheduling software, Medical Scheduling Software, Staff Scheduling
Every healthcare organization faces a challenge in managing staff scheduling and ensuring open shifts are filled. It is important to note though that costs are minimized when patients are matched with the staff in such a way that patients' needs are met and the scheduling is done professionally.
Depending on a number of factors, staff scheduling gets complicated and thus end up wasting a lot of time and resources. However, every healthcare organization is different they all share a common need in scheduling their staff.
How to Avoid Three common Staffing and Scheduling Drawbacks
Most healthcare systems experience common drawbacks in their efforts to meet staffing and scheduling. However, this can be avoided by using a new methodology referred to as the "Collaborative Staffing". The methodology is a ground-up that enables employees to be part of the solution in deploying the workforce. This approach minimizes the labor costs and ensures optimal patient coverage. Here is keener look at the three common drawbacks and how they should be avoided.
Carrying the Staffing Process from the Top down With Limited Employees Involvement
In a "manager-directed' approach, creating staffing plans and filling staffing needs is the responsibility of unit managers and/ or a central staffing office. This top-down approach gives very little input or insight to nurses and other frontline staff into staffing process. This makes the nurses do very little to be part of a solution in case of gaps in staff coverage. In this regard, the challenge of staffing and scheduling rests on the manager's shoulder.
However, managers' time would be best spent focused in more tactical initiatives such as mentoring staff quality and patients safety. This is important than spending time in the routine tasks of managing staffing coverage. Moreover, staffs know about their preferences and availability than the managers. Thus, giving them control over shifts makes them enjoy better work/life balance and an increased sense of freedom.
The feeling of working in an empowering environment brings about many benefits. For instance, nurses tend to be more committed to the organization and register high quality of care in their units. Thus, collaborative staffing is a staff-partnered process that enables employees by granting them visibility into the organizational needs. It also gives them a right that empowers them to be part of the solution. In this regard, mangers and staff are able to collaborate to fill open shifts. This considers the employee skills and preferences to ensure that the patient care needs are put into account.
Staffing in Units to Match Staff with Patient Needs across the Enterprise
The opportunity to develop a dependable staffing strategy lacks when each unit is solely involved in their own staffing. This is because it may bring about lack of transparency thus making it difficult to available staff to fill gaps in another unit. In this regard, when a nurse is sent home for low census in one unit, another one is called in to meet increased needs.
Thus, even though the one going home is more qualified and is willing to fill the shift than go home, it is not possible. This is because there is no connection made due to the lack of visibility.
Lack of Standardized Staffing Policies in the Organization
There should be consistent policies regarding overtime, incentive programs and holiday schedules in the entire organization. This is because all employees like being treated equitably and fairly. Thus, inconsistent practices in staffing can bring about perceived or actual inequities.
However, in a collaborative model system, consistency and fairness are driven by the transparency. Moreover, standardized staffing policies create equality that can lead to a more unified workforce. This ensures that workers can work together to handle the challenges of staffing and scheduling.
Collaborative staffing ensures interdepartmental visibility and communication. Everyone in the healthcare is able to enjoy the benefits like system-wide staff optimization, increased employee engagement and decreased overtime and premium labor costs.
Better Scheduling Improves Management
Scheduling is major issue when it comes to running a big healthcare. Moreover, it influences the number of the practices run and serves as a foundation to a successful healthcare business. In this regard, scheduling of physicians and staff maximizes the efficiency of the healthcare and the patients' care.
The best way to improve your scheduling is to get an automated physician and staff scheduling application. The machine should be able to work with unique policies and rules in the healthcare organization.
Conclusion
According to Dr. Karlene Kerfoot, a Chief Nursing Officer for API Healthcare, a GE company, technology has brought a great value that is growing each day. This is because technology helps healthcare staff in performing most activities daily. Moreover, technology can also be used to manage broader job satisfaction in hospitals like staffing and scheduling.
References:
http://www.emrendhi.com/tag/nursing-staff-scheduling/
---
Little Changes that will make a BIG Difference with Customer Service
17 Feb, 2014 | Tags: bar scheduling software, customer experience, customer service, Employee Schedule, Employee schedule calendar, employee schedule template, Employee Schedules, Employee Scheduling, employee scheduling programs, Employee Scheduling Software, hospital scheduling software, hotel scheduling software, Medical Scheduling, Medical Scheduling Software, online employee scheduling software, Online Restaurant Scheduling Software, online staff scheduling, restaurant schedules, restaurant scheduling software, restaurant staff scheduling, Shift Scheduling, Staff Scheduling, Staff Scheduling Software, Whattimedoiwork.com, Workforce Scheduling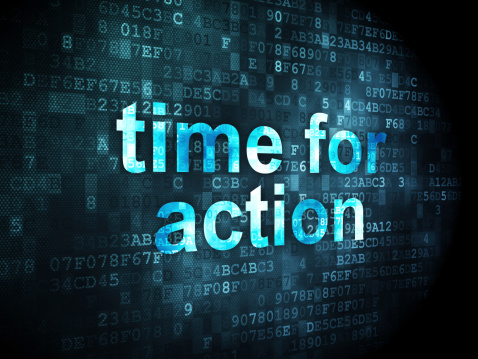 In the food service, bar and nightclub industries you are selling more than just food and drinks to your patrons. While quality food and drinks are important, there are probably many other similar restaurants, bars or nightclubs in your area that offer similar selections. What you are truly selling is a solution to a problem and what distinguishes you from your competitors is the customer experience you provide. We have searched far and wide to provide you with the best advice for improving customer experiences.
The first place to start is to challenge your staff to provide more than expected for every customer during their scheduled shifts. Servers should ensure that customers' drinks never get below 1/3 full, offer extra bread for extended waits,  and remember to always maintain eye contact and be personable when taking orders and interacting with customers.
You can really go above and beyond if you're near a theater, sports area, etc., by asking your customers if they are in a rush and try to accommodate their limited time needs. Help your customers during the ordering process by pointing out deals on items that they are ordering. You can offer additional perks for your customers, such as tasting different foods and wines before ordering. You might make a little less on this sale, but they will be sure to return.  And if you have an unhappy customer, thank them for their honestly (they told you instead of someone else) and look for a simple way to rectify the situation.
Improving the customer experience does not rely solely on your staff. As a manager/owner there are ways you need to train and prepare your staff for success. Train your servers on how to handle different customers (large groups, first time visitors, families) so that they can provide a superior level of service to every customer. Another great tip is to fully train your staff on your menu, ensuring they can answer any questions. Ensure that you fully train your entire staff on your policies and procedures, as well as when to escalate situations to the manager.
Here are some of the items that each of your servers should know off the top of their head:
What foods are spicy
Ingredients in each dish
Items for special dietary requirements
Tasted all items including specials
The final crucial piece of the puzzle is all about scheduling. There is a tight line to walk to ensure that you have adequate staffing for all shifts (over- and under- staffing not only impacts your bottom line, but can seriously impact the customer experience). What Time Do I Work.com has reports and features that can help you determine the ideal coverage for each of your scheduled shifts. Check back here in our next edition to learn more about how What Time Do I Work.com helps to determine your staff requirements for each shift. Can't wait? Click Here to try it out for yourself for 30 days in our no obligation free trial.
---
Why should you pick WhatTimeDoIWork.com Online Employee Scheduling Software? Part 3: Benefits for Staff
14 Feb, 2014 | Tags: bar scheduling software, bar staff scheduling software, conflict free schedules, employee relations, Employee schedule calendar, employee schedule template, Employee Schedules, Employee Scheduling, employee scheduling program, Employee Scheduling Software, employee turnover rate, hospital scheduling software, hotel scheduling software, Medical Scheduling Software, online employee scheduling software, Online Restaurant Scheduling Software, restaurant scheduling, restaurant staff scheduling software, Staff Scheduling, Staff Scheduling Software, workforce schedule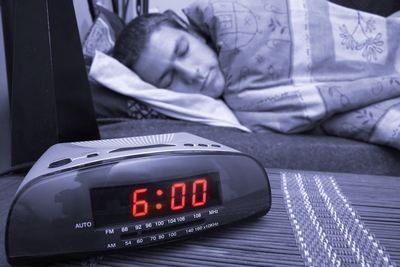 In this third piece to our series, we will review the benefits offered to your employees by following our newest client Tom, whose company just began using What Time Do I Work.com staff scheduling. His story matches the story of countless employees whose companies are now using our software.
In the past, there had been many issues around who was approved for time off requests after multiple employees had requested the same day off.  Employees would complain that one co-worker always was given the day off, and oftentimes there were arguments about who submitted their request first. To make matters worse the old system of leaving a note on the manager's door was problematic at best. All too often employees complained because the scheduler never got the Post-It notes that were left on the door. It seems that between this and simply forgetting requests, the scheduler constantly had to update the shift schedule. This left Tom, and his fellow employees, feeling like they never really knew when exactly they were expected to be working.
Right away Tom saw the added benefits of What Time Do I Work.com online scheduling software, simply with the availability of the schedule. Usually, Tom would call in each Monday and hope to reach an employee who could run to the schedule, and read him his upcoming shifts. Now, Tom simply logs into the program from home and checks his schedule. He can also see who else is working, and if a last minute change comes up, he can swap shifts.
Late one Monday night, Tom couldn't remember what time his shift started the next day. Luckily, because his schedules are now posted online, Tom was able to review his schedule and to his pleasure realized that he didn't have to be at work until late morning (allowing him a few more precious moments of sleep).
There were many other benefits that Tom noticed right away:  fewer revisions to the schedule each week, and with the ability to enter and log requests for time off in the system, a record of who took days off. He also loved how he could set up alerts for upcoming shifts, so that he always knew what time he had to be at work. Recently, Tom felt that he had not been getting many prime shifts and that he had asked the scheduler for, however there were no records of past schedules to look at. Within a month of using What Time Do I Work.com, the scheduler and Tom were able to look over the history of the schedules to ensure that in the future, everyone was getting not only an even number of shifts, but also an equal number of prime shifts.
To learn how What Time Do I Work.com can help your business, Click Here and try our no obligation 30 day free trial (we won't even ask for a credit card!)
---