History of Bars and Fun Alcohol Trivia
12 Mar, 2014 | Tags: alcohol trivia, bar scheduling software, Employee Schedule, Employee schedule calendar, Employee Schedules, Employee Scheduling, employee scheduling programs, Employee Scheduling Software, employeee schedule template, history of bars, online employee scheduling software, online s, restaurant schedules, Staff Scheduling, Staff Scheduling Software, workforce schedule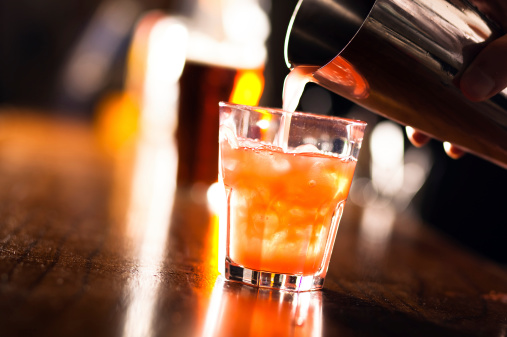 Alcohol/bars have been a part of human civilization as far back as ancient Babylon, with records of high priced watered down beer like beverages served in alehouses. Originally alcohol, specifically wine, was primarily used as a medicinal agent, but has expanded overtime. In the United States, over the past century, alcohol has gone from an illegal enterprise during Prohibition to one of the most glamorous and profitable businesses today.
We can trace the traditional concepts of bars back to ancient Greece and Rome. Throughout cities and the countryside, taverns began serving alcoholic beverages with food to travelers. As time passed and more people gathered there, these taverns began to expand their businesses to include gaming as well as other entertainment. However, with the fall of the Roman Empire, the number of these taverns began to decrease and only offer food, lodging and stables for travelers.
In Saxon times, "public houses" came into existence in England, and became popular gathering places for business and personal meetings. When New Englanders began moving to the New World, "public houses" were such a large part of everyday life, that in many new colonies the town began building these (called taverns) before churches. In many towns, as far back as the 1650s it was illegal to not have a tavern offering a place for food, drink and lodging. Taverns are very integral in the fabric of this country, and it is said that the spirit of revolution that freed the new world from England's rule was sparked in taverns.
By the 1800s, the purpose of taverns transformed into what we now call hotels, and at the same time many "saloons" appeared on every street corner. With such high numbers of "saloons" the profitability of these businesses saw a sharp decline. So to increase profits, illegal activities began being offered to patrons. By World War I Americans were so upset about the activities happening in saloons (and from intoxicated townsfolk), that the 18th Amendment was passed. The 18th Amendment made the manufacturing, sale and transportation/importation of alcohol illegal. However this was hard to enforce, as "speakeasies" and moonshining gained popularity. So after only 14 years this amendment was appealed and replaced by the 21st Amendment in 1933, making alcohol legal again, but it brought a heavy list of stiff taxes and regulations that we still use to this day.
Alcohol Fun Facts:
Alcoholic beverages have been produced for over 12,000 years
Distillation was developed during the Middle Ages and alcohol was called "Agua Vitae" meaning the water of life- in fact it was required at all Treaty Signings at the time and it was also served with breakfast.
In the 1800's beauticians used alcohol for beauty enhancers:  Rum was used to clean hair and thought to improve the health of hair and Brandy was used to strengthen the roots of hair.
The origins of "Toasting" at special occasions began with the Ancient Romans who would place toasted bread in wine to wish good luck
Early beer recipes included some or all of the following: poppy seeds, mushrooms, aromatics, honey, sugar, bay leaves, butter and bread crumbs
In Colonial New England it was common practice to put barrels of cider outside during the cold months, once they removed all the frozen ice the cider had a much higher alcohol content
The United States has the highest minimum drinking age in the world
Alcohol is also considered to be a flavor enhancer (the highest proof alcohol is still used in medicine today) – the alcohol beverage alone contains no cholesterol
One of every five glasses of wine consumed in the world is Sake
Some Restaurants provide free non-alcoholic beverages to Designated Drivers
What Time Do I Work.com is an online scheduling software designed with benefits for many industries, including the bar and nightclub industries. As a bar scheduling software, the program offers automatic alerts for scheduling conflicts or overtime shifts, reducing the amount of time spent scheduling each week. Additional benefits include one-click scheduling communications to your entire staff and real-time labor cost calculations. What Time Do I Work.com software also manages your employee availability and time-off requests by storing the information for review and automatically populating approved requests into the schedule. Sign up today and try it out for the next 30 days FREE!
---