February 2014 Hot Topic: Marketing to "Millennials"
28 Feb, 2014 | Tags: Employee Scheduling Software, marketing, marketing to millennials, Millenials, millennials, online employee scheduling software, Online Scheduling Software, Staff Scheduling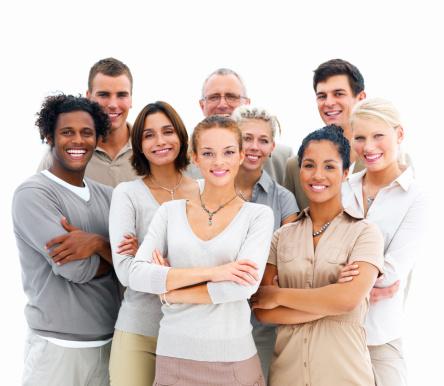 Everywhere you turn you hear about "Millennials" and how they are so different from previous generations. So who are they and how do you market to this new unique portion of the population? We've done all the research and here are some great tips to targeting this demographic in your marketing efforts, no matter what industry you are in.
"Millennials" are comprised of a portion of the population born between 1981 and 2004, and currently tops 92 million with an expected annual spending power of over 2 million dollars in the upcoming years. So why is this generation so different from the past generations and what do you need to do to market to this large segment of the population and get a piece of the pie?
The "Millennials" generation grew up in the technology age world and they are extremely tech savvy and on top of all the newest trends. Not only do they have a deep understanding of technology, but use it through the majority of their days. They use social networks to stay connected; they shop online, read reviews and generally have a strong reliance on word of mouth marketing. They are also extremely socially conscious, doing extensive research into the business practices of companies before making purchasing decision, resulting in this group being extremely choosey when and where they spend money.
So now that you know who they are, what are tips to marketing to this general portion of the popularity? We all know that you need to have an online presence, including a website and social accounts on at least Facebook and Twitter. And for this group it isn't just about having an online presence, but what you do with it. This generation looks to see how you handle customer feedback and what "rewards" you will offer if they select to spend their money with you. And they will share their feelings through social media and online review sites based on their experience, be it good or bad.
This unique generation places a large value on quality and service, as well as feeling that they should "have it my way," when they spend money. They are jaded by big promises in advertising and base expectations are that they will get what they pay for… an example is not entering your credit card for a free trial. If it is free why must they give you a credit card number?
Click here learn more tips on marketing to Millenials
In addition to where Millennials spend money, is also where they earn money. They're turned off by companies that haven't adopted the needed technologies to communicate efficiently in their highly connected lives. One of the most important technologies a company can have is online scheduling software from WhatTimeDoIWork.com, which offers a 30 day no obligation FREE trial! There's no hassle to get started and no need to enter a credit card number. Try it out now to see the future of scheduling, a perfect solution for all generations.
---
Why should you pick WhatTimeDoIWork.com Online Employee Scheduling Software?
10 Feb, 2014 | Tags: bar scheduling software, conflict free schedules, Employee Schedule, Employee schedule calendar, employee schedule template, Employee Schedules, Employee Scheduling, employee scheduling programs, Employee Scheduling Software, hospital scheduling software, hotel scheduling software, job schedule, Job scheduling, Medical Scheduling, Medical Scheduling Software, Online Restaurant Scheduling Software, Online Scheduling Software, restaurant schedules, retail scheduling software, Scheduling staff members, Shift Scheduling, Staff Scheduling, Staff Scheduling Software, Web Scheduling Software, What Time do I Work, Whattimedoiwork.com, Work Scheduler, Work Scheduling, Workforce Scheduling, workscheduling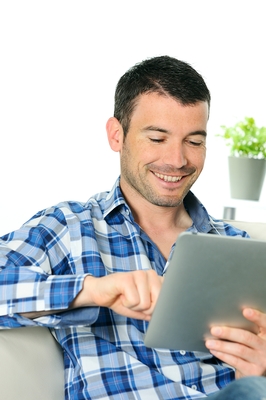 The first step to success is to stop working in your business and start working on your business. You have probably spent far too many hours creating and updating your weekly schedules, and yet, do you have a full grasp on the amount of overtime wages you have needlessly paid? This is the ideal time to start looking for scheduling support. There are many different options available today and you should put some serious thought and consideration into what exactly you are looking for. In this 3 part series we will extensively review the scheduling software options available.
The simplest solution would be using an Excel spreadsheet instead of pen and paper. This will make a clean scheduling template, but it really doesn't save you a lot of time. What you really need is a program developed by expert schedulers that has been designed to save you both time and money. While it may sound counterintuitive to pay for scheduling software to make money, the money and time you will save will far outweigh the cost of the software.
The first decision to make regards the the type of program you would like to use. Traditional software that you purchase once and is housed on a single computer, or an online software that does not require downloading, and you receive automatic updates without having to download any additional information. Not to mention that you can pay as you go, and you will have all of your information saved in the cloud so it can be accessed from anywhere, at any time, not just from your office. Online scheduling software offers the additional ability for your employees to have access to their schedules from home.
With online software your employees can enter time off requests, view the schedule, fill open shifts, and even swap shifts with other employees. You can also communicate a new schedule, an updated schedule or an open shift to your full staff (or select employees) with just one click of the button. Just think of all the extra time you will have to devote to other aspects of your business.
In our next edition, we will be examining some of the features you should be looking for in online scheduling software. If scheduling, employee requests, and time management have become a problem for you and your business, try What Time Do I Work.com online staff scheduling, and store all of your employees' scheduling and contact information on the cloud for your access from anywhere at any time. Try it risk free for 30 days!
---
Increase Your Profit Series: Part 2 (Accurately Priced Menu)
07 Feb, 2014 | Tags: Bar Promotions, bar scheduling software, Employee Schedule, Employee schedule calendar, employee schedule template, Employee Scheduling, employee scheduling programs, job schedule, Online Scheduling Software, restaurant scheduling software, Scheduling staff members, Shift Scheduling, Staff Scheduling Software
In the conclusion of our 2 part series "Increase your Profits" we are going to review the pricing of your goods, aka your menu. In our last discussion we reviewed that your labor costs should not be more 18% – 24% of your sales. This will need to be monitored closely to ensure you are constantly within your target labor costs. Of course once your sales increase, you will have more customers and need to have a higher number of employees to serve those customers, while balancing this with your target labor cost. But how do you increase the profits on your menu item while maintaining your current level of customers? You can ensure that your menu items are accurately priced to give you the best possible profits.
There are many different theories on how to price menu items and traditionally you look at the food cost for each plate offered, multiple that by 3 and you have your menu price, but this is not the whole story. There are a number of questions you should ask yourself before an accurately priced menu can be truly effective for you.
Are you storing a large amount of capital in your freezer?

If a large amount of your money is sitting in your freezer waiting to be sold, your profits can be significantly affected

Are you offering too large of a selection on your menu causing you to have large inventory levels?

Evaluate the items on your menu to see what does and doesn't sell. By removing the low sellers you will not be stocking inventory on those items and regain some of your capital for use in other parts of your business.

Do you have a regular inventory audit procedure?

While we never want to think that our staff may be stealing, you need to maintain regular inventory checks to safeguard against theft.

Are you sure that your staff is following the strict recipes for your food and drinks? (Or do you even have strict recipes?)

If your bartenders are notorious for over pouring, or if you kitchen staff is increasing the portion size of your plated food, your accurately priced menu means nothing.
Once you have addressed these concerns, you are ready to look at your menu. You want to determine what the exact food cost is for each of your items and then figure out the plate cost. Once you have this information for each of your menu items, you are now able to accurately price these menu items. The plate cost of food should be no more than 29% -32% of your price. Beverage, however are a little different, some involve recipes of multiple items and have a more complex pricing strategy: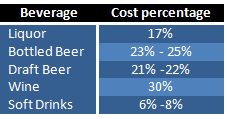 What Time Do I Work.com is a simple, easy to use, affordable staff scheduling software that is designed to help you save time and money managing your schedules, so you can focus on other aspects of your business (like an accurately priced menu.) Clients currently using the online scheduling software have found areas where they are overstaffed or scheduling a lot of overtime shifts and have significantly decreased their labor costs. Try it for yourself with our no obligation 30 day free trial!
---
The secret to getting new patrons is spelled "F-U-N"
03 Feb, 2014 | Tags: bar schedules, bar scheduling, bar scheduling software, Employee Schedule, Employee schedule calendar, employee schedule template, Employee Schedules, Employee Scheduling, employee scheduling programs, Employee Scheduling Software, online employee scheduling software, Online Scheduling Software, restaurant schedules, restaurant scheduling, restaurant scheduling software, Scheduling Software, Staff Scheduling, Staff Scheduling Software, workforce schedule, Workforce Scheduling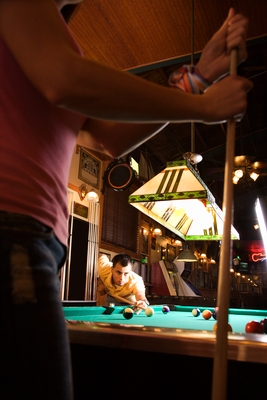 Your restaurant is unique, with a style all its own. You've worked hard to create an atmosphere that welcomes patrons to spend some time eating good food, relaxing at the bar with a martini or glass of wine, and enjoying the company of friends.
But you're well aware that your restaurant is not the only game in town. You vie for patrons with many other establishments in your general area. And while you have a large number of loyal locals, you need to attract new patrons from other areas of town who want to do more than just eat and run—but to eat, drink, and hang out for the evening. This is the best way to ensure your restaurant's long-term success.
So what do you do to attract more patrons?  How about turning part of your bar area into a game area? You can place ads in the local newspapers and online, and hang a funky sign in the doorway that proclaims, "Game Room," with a hand pointing to the new game zone. While the older crowd might have little interest in pool, younger folks will be delighted to spend their money on pool, darts, cocktails and appetizers—and you'll be happy with your new patrons and profitable venture.
You can expand on the "fun" theme by adding activities like trivia nights, comedians, musicians and other "bar" games such as darts. Trivia nights are sweeping the nation and bringing large crowds to bars. Many patrons will remember happy days in college, when their on-site bar sponsored a weekly darts league. They'll fondly reminisce about the Thursday nights they spent with dozens of students and friends, vying for the top spot on the leader board. Like many restaurants, pubs, and bars, your games atmosphere has the potential for huge success—not only in terms of bringing in new clientele, but also in significantly boosting bar revenue.
At the end of the day, you'll benefit not only from excellent earnings, but also dozens of new and frequent patrons looking for good food, good drinks, and a good time. So the moral of the story is, "To get patrons to spend more time—and money—at your establishment, you don't have to spend a lot of money—just spend it on things that spell F-U-N."
Don't forget that What Time Do I Work.com scheduling software can assign duties and tasks to your staff to ensure that all patrons receive excellent customer service and that you bar is adequately staffed at all times. You can try it out free for 30 days!
---
Tracking and Scheduling an Evolving Staff
12 Dec, 2013 | Tags: conflict free schedules, Employee Schedule, Employee schedule calendar, Employee Scheduling, Employees Schedules, hospital scheduling software, job schedule, Job scheduling, Job Scheduling Software, Medical Scheduling, Medical Scheduling Software, online employee scheduling software, Online Scheduler, online scheduling program, Online Scheduling Software, Retail Scheduling, Scheduling staff members, Shift Scheduling, Whattimedoiwork.com, Work Scheduling, workscheduling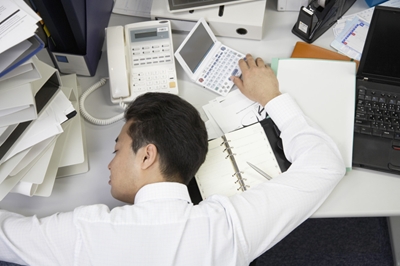 Regardless of your industry—retail, hospitality, healthcare—the most important asset is your employees. Once you find good people, train them, and consider them part of your team, you want to keep them on-staff for the long term.
The reality of the situation is that "change happens." Workers go back to school, start a family, move to a new city or state, suffer an injury, or choose to start a new career. Regardless of the reason, you have to deal with an ever-changing employee roster, and that makes tracking employee information and creating weekly work schedules challenging.
If you use traditional paper-and-pencil methods, adding/deleting/changing employee information and creating work schedules is a time-consuming task. You must update contact information, preferred hours, time-off requests and rates of pay. You must adjust vacation schedules and holiday coverage to accommodate old and new workers. The bottom line—you have a lot of work to do every time a current employee leaves and a new hire arrives.
There is a better way—one that allows you to throw away your paper-and-pencil records and schedules, It's called online scheduling software, and it's available today from What Time Do I Work.com.
By storing all information in a secure cloud, What Time Do I Work software makes it quick and easy to add, delete, and update employee information. You also benefit from 24×7 access to everything you need to create schedules—names, preferred shifts, time off requests, hours/week, etc. Best of all you can run reports to track each employee's:
Hours worked per week/month
Rate of pay
Department
Vacation time
Sick time
Emergency time off
Overtime
Current Contact Information
You can use our advanced yet easy-to-use software to create a clear and accurate picture of each employee's work history. This type of information is very valuable when it's time for giving raises or promotions, providing extra hours or time off.
To discover for yourself just how much time and energy you can save by using our web scheduling software, you can test drive it for free. There's no obligation, and no credit card is required to sign up. For complete information on our web scheduling software, please visit https://www.whattimedoiwork.com/features/.
---