Top Scheduling Resources for Hospitals, Clinics, and Healthcare Organizations
21 Oct, 2016 | Tags: hospital scheduling software, Scheduling, Scheduling Software
Top Scheduling Resources for Hospitals, Clinics, and Healthcare Organizations
Every month, thousands of hospital administrators and staff personnel use a wide variety of software resources to deal with the challenges of scheduling people. These software comes with an easy to use interface that automatically generate hospital schedules using user-definable schedule plans. So if you are looking for the best resource to help you schedule people, look no further. In this post, we have provided a comprehensive list of resources for hospital administrators. Read on to find out more about these resources.   If you are looking to schedule employees then we have you covered.
Reservio
Reservio is one of the best online booking and scheduling software. One thing about this software is that it has been optimized for a wide range of business categories. It helps hospital administrators accept booking 24 days seven days a week, organize scheduling and share useful information about the hospital and its clients. It is a free to try software not only for healthcare facilities but also education, sport or personal care entities.
Veribook
Veribook is a great tool used for the purpose of online appointment and scheduling. It displays the real time that a hospital is available to accept and manage appointments. The software comes with simple to use interface and a wide selection of features to help an organization save administrative time and money. The software is the face of future customer service as far as appointment and scheduling is concerned.
A.I.med
AImed is a robust, well built and easy to use scheduling system. It has the ability to schedule and manage both single and multiple appointments simultaneously. Users can use it to balance alerts, collect payment at check-in/out, to send messages and to put some people on the waitlist. It comes with multiple office support and an optional patient reminder system.
Voicent's AutoReminder
Voicent's AutoReminder is one of the best appointment reminder software available. This tool features an automated appointment scheduling and client reminder system. Users can use this feature to send personalized messages to any mobile phone device. When a reminder call is made, the software allows the recipient to reschedule the appointment, confirm it or leave a personal message by simply pressing a number on their mobile devices.
TimeTrade
TimeTrade is a web-based appointment scheduling software. This tool is designed in that it can be deployed for customer self-service scheduling through voice or internet response systems, central scheduling through agents of call center agents or simply for internal use. This web-based tool is ideal for both large and small organizations in a wide range of fields from healthcare to financial services.
Yocale
Yocale is an excellent software that provides hospital administrators with convenient and reliable scheduling, marketing, patient management and reporting. The software also comes with full-service tools that can fit into any business and help it grow. Yocale is ideal for any Individual or service providing business that accepts appointments.
Ultra Charts
Ultra Charts was designed over 30 years ago to improve organization's efficiency and revenue stream. This software is a fully integrated, easier to use and a completely certified system that that comes with built-in customization options. The software's system includes can be used for appointment scheduling, billing, as a Patient Portal and to display electronic medical records.
Eclipse
Eclipse is one of the Practice Management Software that has been in use across the word for over 20 years. The software can be used for scheduling, billing, an extensive alerts system, EHR (electronic health record), certified HIPAA compliant electronic claims, daily notes, and remittance. Some of its unique features include a patient data access tracking system to help hospital administrators run myriad reports.
ScheduleHopper
ScheduleHopper can be used to manage client information and scheduling all in one place. This tool safes time organizing client information and scheduling meeting. If you are a hospital administrator or staff personnel who regularly schedule appointment with your patients and want something clean, convenient and reliable, then ScheduleHopper is a good software for you.
Appointment Scheduler
Just like ScheduleHopper, Appointment Scheduler is another excellent scheduling software available in the market. This tool features a very easy to use, fully customizable and extremely fast appointment scheduling system. Users who use this software get access to an outstanding level of support. It has the ability to schedule and manage both single and multiple appointments simultaneously
---
New Wage Laws – are you in compliance? If not the stakes are high.
24 Feb, 2014 | Tags: employee turnover rate, employee wages, minimum wage, overtime hour laws, restaurant wage news, Scheduling Software, wage laws
This year we are seeing a lot of news about wage laws and currently politicians in Congress and the House of Representatives are discussing increasing the minimum wages and other updates to our national wage laws. Do you know the current laws? If you aren't in compliance, the repercussions can be severe. A Philadelphia sports bar has recently agreed to pay 6.8 million dollars in back wages and damages for violating these wage laws.
Current wage laws for servers require a minimum wage of $2.13 per hour, IF the server's tips bring their gross pay up to $7.25 (the federal minimum wage). If the server's tips are too small and do not raise up their hourly pay, the restaurant is legally required to increase the server's hourly wages to meet the federal minimum wage.  While overtime pay is a regular occurrence in most industries, many restaurants don't know that legally, if an employee works more than 40 hours in a week, they must be paid time and a half. The Labor department is also coming down hard on tip policies, as federal laws bar employees and manages from taking any portion of a waiter's tips. Click here to read about labor laws.
What Time Do I Work.com scheduling software is more than an employee scheduling template. The program has many features and benefits that aids and manages creating conflict free schedules in less time and to easily and efficiently communicate about scheduling in real time. One of the most used features of the program is labor calculations. When entering employee information the system stores the employee's hourly pay and will calculate your labor costs per day or week, as well as automatic alerts to overtime hours. In the first month one client saved more than $2000 in labor costs for the first month.
Try the employee scheduling software from What Time Do I Work.com free for 30 days.
---
The secret to getting new patrons is spelled "F-U-N"
03 Feb, 2014 | Tags: bar schedules, bar scheduling, bar scheduling software, Employee Schedule, Employee schedule calendar, employee schedule template, Employee Schedules, Employee Scheduling, employee scheduling programs, Employee Scheduling Software, online employee scheduling software, Online Scheduling Software, restaurant schedules, restaurant scheduling, restaurant scheduling software, Scheduling Software, Staff Scheduling, Staff Scheduling Software, workforce schedule, Workforce Scheduling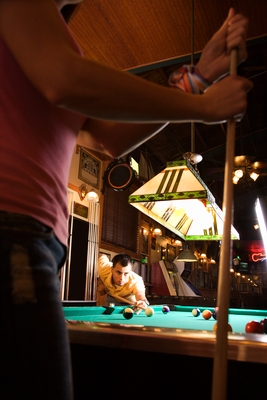 Your restaurant is unique, with a style all its own. You've worked hard to create an atmosphere that welcomes patrons to spend some time eating good food, relaxing at the bar with a martini or glass of wine, and enjoying the company of friends.
But you're well aware that your restaurant is not the only game in town. You vie for patrons with many other establishments in your general area. And while you have a large number of loyal locals, you need to attract new patrons from other areas of town who want to do more than just eat and run—but to eat, drink, and hang out for the evening. This is the best way to ensure your restaurant's long-term success.
So what do you do to attract more patrons?  How about turning part of your bar area into a game area? You can place ads in the local newspapers and online, and hang a funky sign in the doorway that proclaims, "Game Room," with a hand pointing to the new game zone. While the older crowd might have little interest in pool, younger folks will be delighted to spend their money on pool, darts, cocktails and appetizers—and you'll be happy with your new patrons and profitable venture.
You can expand on the "fun" theme by adding activities like trivia nights, comedians, musicians and other "bar" games such as darts. Trivia nights are sweeping the nation and bringing large crowds to bars. Many patrons will remember happy days in college, when their on-site bar sponsored a weekly darts league. They'll fondly reminisce about the Thursday nights they spent with dozens of students and friends, vying for the top spot on the leader board. Like many restaurants, pubs, and bars, your games atmosphere has the potential for huge success—not only in terms of bringing in new clientele, but also in significantly boosting bar revenue.
At the end of the day, you'll benefit not only from excellent earnings, but also dozens of new and frequent patrons looking for good food, good drinks, and a good time. So the moral of the story is, "To get patrons to spend more time—and money—at your establishment, you don't have to spend a lot of money—just spend it on things that spell F-U-N."
Don't forget that What Time Do I Work.com scheduling software can assign duties and tasks to your staff to ensure that all patrons receive excellent customer service and that you bar is adequately staffed at all times. You can try it out free for 30 days!
---
How do you create a Time-off Policy
17 Dec, 2013 | Tags: bar scheduling software, conflict free schedules, Employee Schedule, Employee schedule calendar, employee schedule template, Employee Schedules, Employee Scheduling, employee scheduling programs, Employee Scheduling Software, hospital scheduling software, hotel scheduling software, job schedule, Job scheduling, Job Scheduling Software, Medical Scheduling, Medical Scheduling Software, online employee scheduling software, Online Restaurant Scheduling Software, online scheduling program, restaurant schedules, restaurant scheduling software, Retail Scheduling, Scheduling Software, Scheduling tools, Staff Scheduling, Staff Scheduling Software, What Time do I Work, Whattimedoiwork.com, Work Scheduling, Workforce Scheduling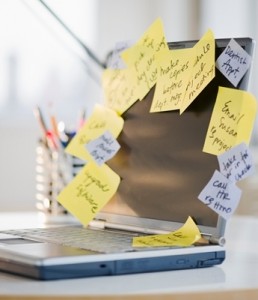 For many companies, managing vacation and time-off requests is a constant challenge. You need to maintain adequate business coverage and support while understanding that your employees have times when they need to take time off.  The outcome of not having a formal policy in place about when and how to submit requests results in employees asking for time off by:
Talking to you in the hallway or your office
Calling you on the phone
Sending you an email
Scribbling the days and dates on a piece of paper and dropping it on your desk
Taping a note to your office door
These types of requests are not only hard to deal with on the fly, becasue of the no boundaries on "acceptable ways to request time off," but you are also tasked with trying to keep track of who requested what time off. And if you have two employees requesting the same days off, who gets first dibs?
There are many different options and ways to create policies, but the most common in the service and health industries is to create a "time-off bank." Here's how the bank works. Let's say each employee is allowed 160 hours off each year, which equates to 20 work days. The bank includes time off for:
Holidays
Vacation
Sick days
Personal days
You can't always give all your employees all of the holidays off, so they can use their banked time to request  vacations or personal/sick days off. Each employee is responsible for scheduling the days he or she wants off from work, using a single prescribed method, within the needs of the business. You can require that requests are submitted for planned time off within 2 weeks of the date, and that they must submit requests on special forms that are filed away for you to refer to when creating upcoming schedules
This plan offers many benefits to employees. They can:
Ensure that their time off request will not be forgotten
Assume responsibility for their own time off; they make their own choices, and they need to abide by them. For example, some employees might prefer a day off for religious holidays, rather than the Fourth of July.
Draw from their time-off bank for emergencies, such as caring for a sick child.  Remember, the bank is for all time off—holidays, vacation, sick days, and personal days.
The plan also offers many benefits to you. You will:
Spend significantly less time managing time-off requests; all requests will come to you through the standard form submitted in the "time-off request box"
Create more accurate schedules that require fewer changes, as you no longer have to try to remember who asked for what time off?
Empower your employees by letting them make more choices about how they spend their time away from work
Create a more positive working atmosphere at your company
All of these ways are great, but they are still time consuming, especially when going through all the requests each time you make the schedule. Wouldn't it be nice if you had a way for the requests to be waiting for you right on the schedule? How about knowing when each request was submitted so that you can grant requests in a first come first serve method? The solution is available today from WhatTimeDoIWork.com and there are many other benefits far beyond tracking time-off requests and auto-populating them right into the schedule.
Automatic alerts to scheduling conflicts and overtime hours
Calculation of Labor costs as the schedule is created
Posting of the Schedule online allowing employees easy access without picking up the phone
Communications sent to your entire staff as soon as a new schedule is posted.
We are so sure that our software will solve your scheduling needs that we offer the first 30 days at no charge, with no obligation.
Learn more here.
---
What are the benefits of Online Employee Scheduling Software vs. the Traditional Methods?
05 Dec, 2013 | Tags: bar scheduling software, conflict free schedules, Employee Schedule, Employee schedule calendar, employee schedule template, Employee Scheduling, Employee Scheduling Software, hospital schedules, How do I create Conflict free schedules, job schedule, Job Scheduling Software, online employee scheduling software, online schedule, Online Scheduling, restaurant schedules, restaurant scheduling software, Schedule, schedule program, Schedules, Scheduling, scheduling best practices, Scheduling Programs, Scheduling Software, Scheduling tools, Staff Scheduling, staff scheduling softrware, web based scheduling software, Web Scheduling Software, What is the best online scheduling software, Why do I need Online scheduling software, Work Scheduler, Work Scheduling, Workforce Scheduling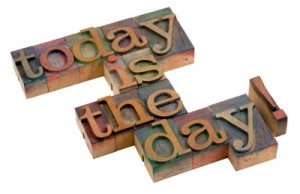 Mr. Kennedy owns a midsize company called Kennedy Linens2Go, which supplies linens to hospitality businesses in the Boston, Massachusetts, area. The company operates a fleet of trucks that picks up dirty linens and drops off clean ones on a regularly scheduled basis. The principle staff members at Kennedy Linens2Go include truck drivers and linen washers.
During the majority of the year, scheduling the drivers and washers is a relatively quick and easy task. Workers have their preferred hours and shifts, and there are relatively few requests for time off.  But in the summertime, workers want time off for vacations at the beach, to travel, and to spend time with their kids. Then during the holidays, people request time off to shop and attend special functions and spend time with friends and family. During these times of the year, Mr. Kennedy spends many hours each week preparing the weekly employee work schedules.
For Mr. Kennedy, creating an employee schedule for a typical pre-holiday week means:
Accepting time-off requests from the staff via the phone, in his office, notes left on his desk or passing by in the hallway
Creating a schedule based upon what Mr. Kennedy thought were all the requests
Getting three last-minute requests from workers who forgot that Monday was the day to submit time-off requests
Throwing away the original schedule and starting over again
Finishing the second schedule, only to find that he forgot to include two part-time drivers
Starting again on schedule number three
Finally posting the schedule in the employee lunch room only to have one employee complain that they cannot work their scheduled shift after half of the employees have already seen the weekly schedule
Once again he must start over for draft 4, and then contact all his employees to inform them that a new schedule is available
After two months of pre-holiday scheduling frustration, Mr. Kennedy needs some time off himself.
Rather than a vacation, Mr. Kennedy needs a new way to create weekly employee schedules. He needs a method that is quick and easy during every week of the year, even during the holidays. He also needs a much more efficient way to notify his employees of newly posted shifts and to avoid spending hours on the phone giving each of his employees their upcoming schedule, when they are not working. He needs to stop working in his business and start spending time on his business.
Luckily the perfect solution is available today from WhatTimeDoIWork.com.  By offering, simple, flexible, realistic,  easy-to-use online employee scheduling software, WhatTimeDoIWork.com enables Mr. Kennedy to store all his employees' names, departments, skillsets, emails, phone numbers, preferred shifts, and requested time off in one online location. With point-and-click simplicity, Mr. Kennedy can create an employee schedule in minutes. And because all time-off and shift requests are stored in the software, Mr. Kennedy receives an alert when a scheduling conflict appears—such as trying to schedule a part-time driver on a day when she doesn't work. Schedule changes are just as easy—Mr. Kennedy can simply cut-and-paste a time slot to a new name. Even better, all new schedules and changes are distributed to all staff members via email or smart phone, and remain accessible online to the entire staff 24×7. No more calling his entire staff not only when a new schedule is posted, but if there are any updates to the schedule.
Mr. Kennedy will find numerous benefits from online scheduling software:
No more keeping notes of when employees want time off
Ability to manage/update/change a schedule at any time
No-shows are reduced; schedules are always available to the entire staff, so they all know their shifts
No more paper schedules are required
Employees can find their own replacements to cover in an emergency—removing Mr. Kennedy from the equation
Automatic alerts of overtime hours or scheduling conflicts while creating the original employee schedule, which will cut down labor costs
View labor dollars as the schedule is created
Remind employees of upcoming shifts to eliminate no shows
To sign up for online employee scheduling software, Mr. Kennedy can simply visit https://www.whattimedoiwork.com/free-trial/. He can discover for himself how much time, effort, and frustration he'll save by moving his employee work schedules online.
Try it out today with our 30 day no obligation free trial. And when we say free we mean free:
No credit card is necessary to try the software
No service contracts or hidden fees
No downloads required
---