No-Call control over fluctuating schedules
07 Nov, 2013 | Tags: Employee Schedule, Employee schedule calendar, Employee Scheduling, Employee Scheduling Software, Employees Schedules, job schedule, Job Scheduling Software, online employee scheduling software, online schedule, Online Scheduler, Online Scheduling, online scheduling program, Online Scheduling Software, Retail Scheduling, Schedule, Scheduling, scheduling program, Scheduling Software, Staff Scheduling Software, Web Scheduling Software, What Time do I Work, Whattimedoiwork.com, Work Scheduler, Work Scheduling, Workforce Scheduling, workscheduling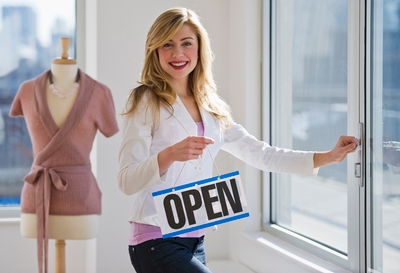 Whether your organization operates in retail, healthcare, hospitality, casinos/gaming, or fitness, you face the challenge of managing fluctuating schedules. You have full-time and part-time workers, as well as those who work only nights, only weekends, not on holidays, or any combination of those. While you pride your organization on flexibility and the desire to accommodate your workers' lifestyles and availability, creating schedules that work for your employees and your company is an ongoing battle.
In addition to special requests for time-off, you must also handle the scheduling changes that occur at various times of the year:
During the school year, you have to work around class schedules.
At holiday times, you need to accommodate seasonal parties and family time.
In the winter, you have to juggle slow customer traffic and bad weather.
At any time of the year, you need to prepare for unplanned illness and emergencies.
Regardless of the reason why, you end up changing your work schedule weekly to meet your staff's changing needs. Using traditional scheduling methods like paper and pen or spreadsheets usually results in revisions, trashed and re-posted schedules, not to mention untold numbers of calls from your employees, asking, "What Time Do I Work?"
Today is the day to say "good-bye" to your traditional scheduling methods and say "hello" to something new. You can trade in your paper and pen for online scheduling software from WhatTimeDoIWork.com—a revolutionary employee scheduling software that not only saves you time, money, effort and frustration, but also allows you to handle fluctuating schedules with ease.
By creating all your work schedules online and storing them in a secure cloud environment, you benefit on many levels:
Remain up to date – All your workers' contact information—names, emails, phone numbers, preferred shifts, time-off requests, skill sets, etc.—remain up to date and available 24/7.
Save time –create weekly work schedules quickly and easily on your PC or laptop—anywhere, at any time.
Get more efficient — effortlessly avoid errors and conflicts with automatic alerts, our software lets you know when there's a problem, such as scheduling a worker in a time slot he/she requested off.
Automate the process –complete your schedule by clicking Save, and the schedule is automatically stored in the cloud.
Enhance communications with employees — Rather than posting a paper schedule (only available in the office), click Post, and the schedule is automatically distributed to your employees' email addresses and/or smart phones, eliminating calls about "What Time Do I Work."
An added benefit of storing all workforce schedules and employee information in the cloud is that it remains available to all your workers all the time. This means that when an emergency arises, an employee can simply access the cloud, find out who isn't scheduled to work, and find a replacement. Workers can update their information in real-time, and everyone in your company will be up to date on what's happening.
To discover for yourself just how much time and money you can save by using our web scheduling software, take a few minutes to watch our informative video at https://www.whattimedoiwork.com/free-trial/
---