Why should you pick WhatTimeDoIWork.com Online Employee Scheduling Software? Part 2: Benefits for Management
12 Feb, 2014 | Tags: bar scheduling software, best scheduling software, Employee Schedule, Employee schedule calendar, employee schedule template, Employee Schedules, Employee Scheduling, employee scheduling programs, Employee Scheduling Software, hospital scheduling software, hotel scheduling software, Medical Scheduling Software, online employee scheduling software, Online Restaurant Scheduling Software, restaurant schedules, restaurant scheduling software, restaurant staff scheduling, Staff Scheduling, Staff Scheduling Software, What Time do I Work, Whattimedoiwork.com, Workforce Scheduling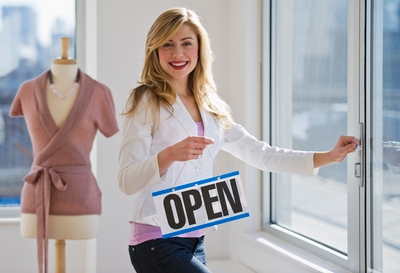 In this edition of the three-part series, we will review the features and benefits for managers and schedulers. There are many different features that are only available through online scheduling software, which will help save you and your employees countless hours. What Time Do I Work.com has taken these benefits and expanded upon them with their unique offerings for posting, reporting, and communicating schedules by allowing you to customize the program to fit your business needs with the following features:
Shifts
Standard Hours vs Overtime Hours
Pay Scale
Access to employee information
Individual Employee availability
Preferred methods of communication
With all of this customized information built into the program, our software goes from a simple scheduling calendar template, to an advanced strategic business planning program. First, you can access What Time Do I Work.com from anywhere with any computer through a secure login, to allow you to create schedules when and where it is convenient for you. When a scheduler starts creating an upcoming schedule they have many advantages; the What Time Do I Work.com system automatically populates the schedule with employee time off requests in the applicable shifts, and will automatically alert you of any conflicts and overtime hours accrued. In fact, our system allows your employees to enter their own time-off requests, so that they are available for review all in one place for all employees. There is also the added benefit that the program records the time a request is entered so that the scheduler can fairly grant time off requests.
We also have reporting and communication features that help improve your business, reason enough to validate the affordable price of our program! Our reporting offering includes calculating labor costs as you create the schedule, requirements for adequate shift coverage and employee performance reporting.
Once the perfect conflict free schedule has been completed and posted online, with a single click of a button you can send out communications to your entire staff, whether there are 5 or 500 employees, as well as remind them of their upcoming shifts. If you have an employee call out of a shift, the program also allows you to simultaneously contact all employees that are not working to assist you in finding coverage immediately.
With What Time Do I Work.com online employee scheduling you can kiss late nights and weekends spent at your computer trying to create or recreate schedules goodbye, the endless scheduling calls will decrease dramatically, and wasted money on overtime hours and upset employees when they are scheduled for the wrong shift will be a thing of the past.
Join us for the finale of this series where we will review the benefits to your employees that will improve your turnover rate and help to create a happier work environment.
---