Updating Staff Scheduling
10 Oct, 2013 | Tags: Employee Schedule, Employee Scheduling, Employee Scheduling Software, Employees Schedules, Job Scheduling Software, Online Restaurant Scheduling Software, Online Scheduling, Online Scheduling Software, Schedule, Scheduling, Scheduling Software, Shift Scheduling, Staff Scheduling, What Time do I Work, Whattimedoiwork.com, Work Scheduler, Work Scheduling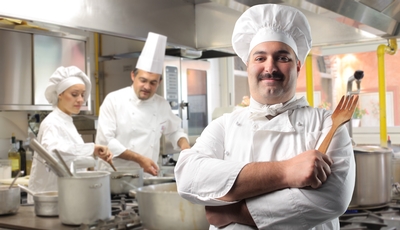 Managing the employee schedules of all the workers in your restaurant, hotel, or conference facility is a very complex undertaking. Once you have created a conflict-free work schedule for housekeepers, cooks, wait staff, concierges, and all other employees, your plans can go out the window when you get an unexpected rush in the dining room or a party of 50 walks into the lobby. At times like these, your well-laid plans must make way for on-the-fly changes.
No matter how you created your schedule, you now need to shift around your employees to meet your customers' needs. But where do you start?
The first step is finding out who's working, in what department, and during what shift.
Second, you need to know who's trained to work in what departments; you can't move a housekeeper with no waitressing experience to the dining room- That would cause more problems than you have now.
Third, you need to alert available workers that there's a change in their tasks for the day.
All these things need to occur to change a daily schedule based on real-time need, but how do you make that change happen?
You could run around your facility, hoping to immediately find the people you need—but that's not only inefficient, it's also exhausting.
You could ask your assistant managers for help—but that would pull them away from their own jobs, and you'd have to backfill for them, as well.
You could call the department heads on the phone and try to coordinate the shift changes—but that method is quite time-consuming, and the rush may have passed by the time you coordinate with everyone.
You must also record the scheduling changes so that you can accurately track who worked extra hours or overtime hours, and where/when the rushes occurred so that you can plan for the future.
If you create work schedules by hand or in an Excel spreadsheet, you know how much work is involved. Not only must you manually update your records every week, but you must also keep an up-to-date contact phone list readily available—you never know when you'll need additional coverage for a rush or when a staff member calls in sick.  If these methods are becoming too time-consuming and frustrating, perhaps you'd be interested in learning about a new type of scheduling solution that can help you streamline not only weekly work schedules, but also daily tasks.
The solution is available from What Time Do I Work.com, its online employee scheduling software.  It will enable you to create all your work schedules in a secure cloud environment.  The What Time Do I Work.com solution saves you time, money, and frustration, while also keeping your workers on track and on task—even during unexpected rushes.
With our easy-to-use web scheduling software, you can store all your employees' names, departments, skillsets, emails, phone numbers, preferred shifts, and requested time off, in one online location. So when a rush occurs and you need to switch workers around, you'll know at a glance who is on the floor, and who is qualified to work in what departments.
Using the What Time Do I Work.com online job scheduling software, you can look forward to:
Better shift coverage – You can schedule adequate workers in busier departments and avoid scheduling too many workers in slower departments, based on scheduling reports. In fact, you can save your schedules and re-use them in the future.
Boost productivity – By scheduling the optimal number of workers in each department every day, depending on varying needs, more work will be accomplished. You can also assign specific tasks to your employees with our workplace scheduling software.
Get fast response – Schedule changes are delivered directly to your staff's email or cell phone—as well as stored in
the cloud. Employees will receive an urgent email when a schedule/task change has occurred, enabling them to respond immediately. If schedules are changed or you have call outs, you can easily contact your entire staff to ensure you have adequate coverage at all times. With a single click, you can send an "SOS" to your staff.
Improve customer experience – With the optimal number of workers in each department, your customers will get the service they want and deserve.
Reduce overhead costs – When creating schedules, you are not only alerted to conflicts as well as reducing the number of times you have to update the schedules, but you also know when certain employees are scheduled for overtime shifts.
To discover how much time and money you can save by using our web scheduling software, you can try it for free with no obligation for 30 days. No credit card is required to sign up.  To learn more, please visit https://www.whattimedoiwork.com/features/
Follow us on LinkedIn! 

---