Keeping your Bar and Nightclub Patrons Happy
24 Oct, 2013 | Tags: Employee Schedule, Employee Scheduling, Employee Scheduling Software, Employees Schedules, Job Scheduling Software, Online Restaurant Scheduling Software, Online Scheduler, Online Scheduling, Online Scheduling Software, Schedule, Scheduling, Scheduling Software, Scheduling staff members, Staff Scheduling, Web Scheduling Software, What Time do I Work, Whattimedoiwork.com, Work Scheduler, Work Scheduling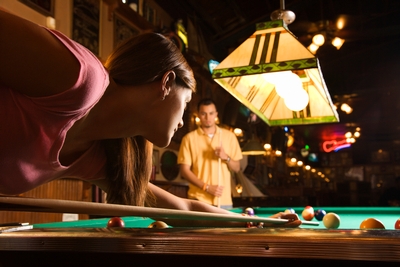 As the owner/manager of a bar or nightclub, you have numerous business objectives—with the primary objective being "keep your customers happy." You're painfully aware that unless you keep your customers happy, you won't have customers.
A critical component in keeping your patrons happy is excellent service. Visitors to your establishment want more than just cocktails and appetizers; they want fast, efficient service from a professional wait staff. Providing that level of service depends on two things: the right employees and accurate scheduling.
Let's say that you've already found the optimal collection of wait staff, hostesses, bartenders, and kitchen staff. The challenge comes when you try to create schedules that meet their needs for part- or full-time hours, vacation time, preferred shifts, and much more. Adding to the challenge is when employees call in sick or have an emergency and can't report to work. On a busy night at your bar, being short one cocktail waitress or bartender means service suffers—and that brings us back to the primary objective.
While traditional methods for weekly staff scheduling—paper and pencil or spread sheets—have been around for years, they are time intensive, manual processes that don't lend themselves to change. And as you've probably learned over the years, change happens to nightclub schedules. Every time an employee asks for a last-minute change, you have to scramble to find out who else is available for that time slot of the people who can actually work that type of shift; you can't expect your hostess to mix drinks. After scouring through your schedule, reviewing time-off requests, and finding phone numbers, you finally find a replacement to cover the shift. But while you've been searching and calling, your patrons have been sitting and waiting—and we're right back to the primary objective.
Rather than continue to waste time and energy using traditional scheduling methods, perhaps you're ready to try something new—like online scheduling software from What Time Do I Work.com. With our easy-to-use web scheduling software,  all your employees' names, departments, skillsets, emails, phone numbers, preferred shifts, availability and requested time off is in one online location. With point-and-click simplicity, you can create an employee schedule in minutes. And because all time-off and shift requests are stored in the software, you'll receiveautomatic alerts if there's any conflicts—such as trying to schedule a bartender on her vacation day. Schedule changes are just as easy—simply move a time slot to a new name and you're done.
Helping you meet your primary objective, What Time Do I Work online job scheduling software means:
Better scheduling communications – All schedules are stored in a secure cloud. All your workers have 24×7 access to weekly schedules. In addition, schedule changes appear in the cloud immediately, and they are delivered to your employees emails and/or cellphone. All workers know what's happening at your nightclub, all the time.
No more phone calls – Because every schedule is delivered to your workers' emails and  cellphones, you'll no longer receive phone calls from them wondering when the weekly schedule will be posted. Even better, your employees can even find their own replacements and cover their shifts themselves.
Reduced no-shows – Workers receive automatic alerts about their upcoming shifts. Reminders are a great way to ensure everyone shows up for work on time.
Reduce overhead costs – While creating schedules, you're not only alerted to conflicts (reducing the number of times you have to update the schedule), but you also know when certain employees are scheduled for overtime shifts.
To discover how much time and frustration you can save by using our web scheduling software, you can try it for free with no obligation for 30 days. No credit card is required to sign up.  To learn about all the benefits, please visit https://www.whattimedoiwork.com/features/
---