Tracking and Scheduling an Evolving Staff
12 Dec, 2013 | Tags: conflict free schedules, Employee Schedule, Employee schedule calendar, Employee Scheduling, Employees Schedules, hospital scheduling software, job schedule, Job scheduling, Job Scheduling Software, Medical Scheduling, Medical Scheduling Software, online employee scheduling software, Online Scheduler, online scheduling program, Online Scheduling Software, Retail Scheduling, Scheduling staff members, Shift Scheduling, Whattimedoiwork.com, Work Scheduling, workscheduling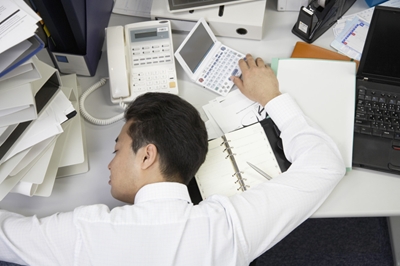 Regardless of your industry—retail, hospitality, healthcare—the most important asset is your employees. Once you find good people, train them, and consider them part of your team, you want to keep them on-staff for the long term.
The reality of the situation is that "change happens." Workers go back to school, start a family, move to a new city or state, suffer an injury, or choose to start a new career. Regardless of the reason, you have to deal with an ever-changing employee roster, and that makes tracking employee information and creating weekly work schedules challenging.
If you use traditional paper-and-pencil methods, adding/deleting/changing employee information and creating work schedules is a time-consuming task. You must update contact information, preferred hours, time-off requests and rates of pay. You must adjust vacation schedules and holiday coverage to accommodate old and new workers. The bottom line—you have a lot of work to do every time a current employee leaves and a new hire arrives.
There is a better way—one that allows you to throw away your paper-and-pencil records and schedules, It's called online scheduling software, and it's available today from What Time Do I Work.com.
By storing all information in a secure cloud, What Time Do I Work software makes it quick and easy to add, delete, and update employee information. You also benefit from 24×7 access to everything you need to create schedules—names, preferred shifts, time off requests, hours/week, etc. Best of all you can run reports to track each employee's:
Hours worked per week/month
Rate of pay
Department
Vacation time
Sick time
Emergency time off
Overtime
Current Contact Information
You can use our advanced yet easy-to-use software to create a clear and accurate picture of each employee's work history. This type of information is very valuable when it's time for giving raises or promotions, providing extra hours or time off.
To discover for yourself just how much time and energy you can save by using our web scheduling software, you can test drive it for free. There's no obligation, and no credit card is required to sign up. For complete information on our web scheduling software, please visit https://www.whattimedoiwork.com/features/.
---