The History of Scheduling & 5 Scheduling Myths Busted
10 Mar, 2014 | Tags: bar scheduling software, Employee Schedule, Employee schedule calendar, employee schedule template, Employee Scheduling, employee scheduling programs, Employee Scheduling Software, hospital scheduling software, hotel scheduling software, online employee scheduling software, restaurant schedules, Restaurant scheduling s oftware, Staff Scheduling, Staff Scheduling Software, workforce schedule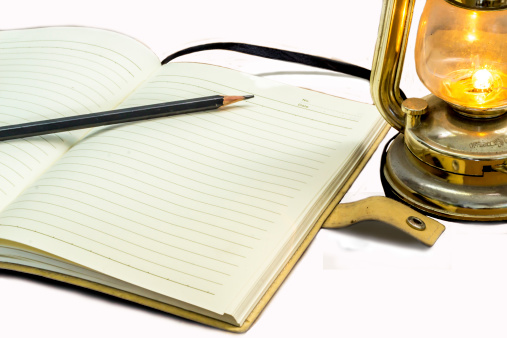 Scheduling began its origins in ancient times when shift work made its first appearance with the need for kingdoms and military watchmen to stand vigilant 24 hours a day. Over time shift working began to growthrough different industries, and in the late 1800s starting with the invention of the light bulb and expansion of electricity, it was now possible to have employees working even through the darkest nights.
With the rising costs of fixed assets and the increased time required to start up machinery, it became more financially sound for certain industries, such as steel mills, iron foundries and textile mills, to have non-stop production. At this time the first traditional models of workforce scheduling appeared, splitting up workers into rotating day and night shift groups. The first schedules were very simple and consisted of working 12 hour shifts with half the staff scheduled to work at night, and the remaining staff scheduled to work during the day. This workforce scheduling would continue for 13 straight days per employee with 1 day off before being scheduled for the opposite shift; however this resulted in a high level of work related accidents and injuries.
In 1866 the first industry unions began pressuring businesses and the government to limit the number of work hours to 8 per day, however at this time the idea was met with a tremendous amount of resistance. It wasn't until 1933 that congress passed their first labor act, "National Industrial Recovery Act" detailing minimum wage, maximum work hours and collective bargaining. This act was later repealed and replaced with the "Wagner Act" that went much further by also defining rules and regulations for part-time workers and overtime requirements.
In the 1960s 12 hour shifts again became popular to employees looking to complete their work during fewer days, increasing time with family and friends. This continues today, but has become more complicated with employers offering different lengths of shifts, and then scheduling their workforce to overlap for portions of the shifts. Due to this paradigm shift, scheduling software like What Time Do I Work.com has become a required tool to ensure that businesses of all industries are adequately staffed, while taking less time to create the schedule. This is the future of scheduling!

Myths of Scheduling Software:
Employee scheduling software is expensive
What Time Do I Work.com is affordably priced and offers special pricing based on company size. On average users spend about 75% less time creating and dealing with their weekly schedules, and end up saving themselves and their employees many wasted hours each week.. What Time Do I Work.com employee scheduling software saves time throughout all aspects of scheduling, with unique features such as our automatic conflict alerts and approved time-off requests that are auto populated on schedule.
Employee scheduling programs are hard to use
Employee scheduling itself can be difficult, but What Time Do I Work.com has specifically designed the software for ease of use. Additionally once you sign up (and anytime you need assistance) there is a wizard to walk you through the features, and to help you add all your information into the program. With our import wizard you can upload all your employee information right to the program, instead of entering the information manually. So set up is a breeze too!
Scheduling software is used by large companies
What Time Do I Work.com scheduling software was designed for all companies, no matter if you have 5 or 500 employees. If you have to create a weekly schedule, then you need scheduling software. Our system has many features that benefit companies of all sizes. The program allows your employees to enter their time off and availability requests directly through the software. This means you no longer need to remember everyone's requests, they're saved in the system for you to approve and they are auto populated on the schedule. Once the schedule is created it's posted online where all employees have access to view it, eliminating countless phone calls asking "What Time Do I Work?"
Scheduling programs require constant and time intensive updates
What Time Do I Work.com provides employee scheduling online supported with secure logins. There are no downloads required, so you can access and create schedules from wherever you are in the world. Also our enhancements to the program are seamlessly added without any disruption of service.
Online employee scheduling programs require long term contracts
What Time Do I Work.com offers monthly pay-as-you-go billing; there are no contracts and no hassles. We're so confident that you will love our software that we're offering the first 30 days free!
Sign up for your no obligation free trial today!
---