Top Challenges Hotel Managers Face
30 Aug, 2016 | Tags: Employee Scheduling, hotel challenges, hotel employee scheduling, hotel management, hotel staffing
Running a hotel is one of the most difficult jobs yet one of the most rewarding in these times. Loaded with a variety of responsibilities, a hotel manager is supposed to look after the entire management staff. Hotel managers need to have a friendly personality, excellent organizational and time management skills to manage numerous responsibilities, such as, financial management to commercial accountability for budgeting, organizing, planning and directing all hotel services.
Managerial duties of a hotel manager include the following:
⦁ planning and organising catering, accommodation other hotel services on a daily basis
⦁ promoting and marketing the hotel business;
⦁ managing budgets and creating financial plans
⦁ controlling overall expenditure;
⦁ maintaining financial and statistical records;
⦁ carrying out detailed inspections of services and property
⦁ achieving monthly sales and profit targets;
⦁ proposing and analysing revenue management strategies;
⦁ training, recruiting and monitoring staff;
⦁ planning work schedules for individuals and teams;
⦁ greeting and meeting customers;
⦁ dealing regularly with customer and client complaints and comments;
⦁ ensuring smooth running of events and conferences;
⦁ supervising maintenance, supplies, renovations and furnishings;
⦁ dealing regularly with suppliers and contractors
⦁ ensuring effective security;
⦁ ensuring full compliance with licensing health and safety, law and other statutory regulations
Running and managing a hotel is a grueling task. There are three types of people that a hotel manager must please at all time, and they are the guests arriving at the hotel, employees / staff, and hotel's corporate management. A hotel manager is expected to face up to his responsibilities and challenges with those people and simultaneously keep the hotel afloat.
Hotel managers usually have a tough and an unpredictable schedule. If a customer is facing an issue with such as a toilet overflow or a power outage in the room. hotel manager is summoned, since he is the man who is in charge and responsible for smooth functioning of the hotel. Below are some of the challenges that hotel managers have to confront on a regular basis:
1. Operational Challenges: A hotel manager has to ensure that the housekeeping is up to date on all the floors and room occupancy details, bookkeeping are all updated timely. He is also responsible for ensuring that the staff is well trained to handle and manage all kinds of customers and clients.
2. Technical Challenges: A hotel manager is responsible for creating occupancy reports and forecasts and also managing overbooking. He is also responsible for fixing the right price for all kinds of rooms at the hotel. He is supposed to look after the overall expenditures at the hotel.
3. Security Challenges: Hotel manager is responsible for maintaining optimal safety and security at the hotel. Having a proper surveillance system throughout the hotel property as well as automatic door-locking system in the hotel rooms that can immediately change codes when a customer or guest loses a door key are some of the measures the hotel manager must take to ensure proper security for guests.
4. Revenue Challenges: In this digital age of internet bookings, room prices vary from one website or hotel to another. It has been noted that hotel managers who carry on with fixed rates tend to miss out on opportunities that can bring them huge profits if they raise prices during holiday and peak seasons, and subsequently lowering the rates during off-peak season to encourage occupancy. Hotel managers must experiment with pricing in order to ensure and maintain a steady flow of guests as well as revenue.
5. Leadership Challenges: Hotel managers face leadership challenges in the form of industry corporatization. In this era, company structures are rapidly changing and growing more complex, which makes it difficult to ensure consistency in customer service.
A hotel manager must create and maintain team unity, establish open communication policies and make an effective information management system that can help in smooth functioning of the hotel.
6. Amenity Challenges: Hotels now provide amenities such as a coffeemaker, TV and radio as essentials in guest rooms, but not so long ago, they were considered luxury items for a hotel room. It has been noted that vacant rooms consume electricity with an average of 12 hours a day and the cooling and heating in the room costs takes up half of a hotel's operating costs. A hotel manager is faced with increasing costs which he must encounter by devising strategies to make amenity-usage sustainable.
7. Cost Challenges: A hotel manager has to look after the increases in renovation and construction costs that often result in escalating capital reinvestment and increased capital requirements for new construction which takes time. Many clients and companies demand improvements and upgrades in the hotel's physical condition and press for more stringent adherence to world class standards for the hotel to compete with the international hotels worldwide, which often result in escalating capital reinvestment that a hotel manager must deal with.
8. Technological Challenges: Due to the advancement in technology, hotels worldwide are adopting digital interfaces and integrating all of their workflow onto information systems, that are dramatically easier than conventional workflow systems. Many hotel managers today are taking full advantage of the new technology and streamlining their operations. This upgrade requires significant investment but there are unlimited benefits of using a dedicated information system. It also requires proper training and understanding of the interface. Most current information systems installed at various hotels have been found to be under-utilized, the main reason is hospitality industry's reluctance to invest in refresher courses and training of their staff. To fully benefit from digital technology, hotel managers must support integration and adoption of new technology that can help streamline the workflow.
9. Customer Expectations: Hotel manager is also responsible for addressing and satisfying the ever evolving needs of his customer needs to fulfill which is his main priority. In this day and age, customers are increasingly aware and sophisticated in their use of technology and expect the same from the hotel they are staying in. Technology gives hotels an opportunity to reach out to their customers effectively and efficiently.
Hotel managers can successfully manage a hotel if they learn to confront these numerous challenges with determination and their brilliant management skills.
---
How Hotel Managers Can Save Time with Online Scheduling Software
11 Apr, 2016 | Tags: hotel, hotel employee scheduling, management, Scheduling, staff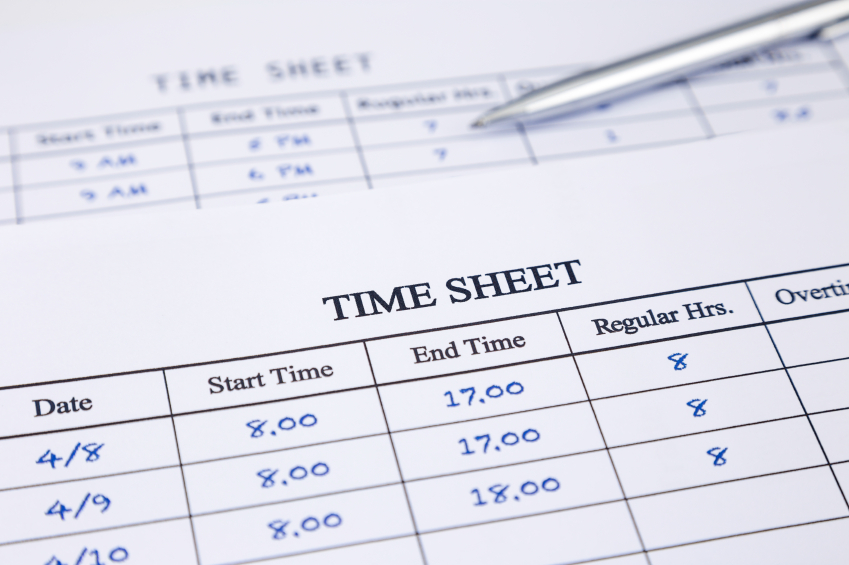 As a hotel manager, one of the challenging aspects of your job description is ensuring that all employees work when they're supposed to. Given the many employees and departments hotel managers have to deal with, there's no guarantee that every day will run smoothly. In fact, you can probably assume that it won't!
Employees might not report to work for a variety of reasons and finding someone to cover their shifts can be tough work. Some workers might work overtime and want compensation for the extra hours. Keeping track of the daily employee schedules usually means working long hours, constantly updating records and keeping in contact with departmental supervisors.
But why not automate the processes? Online scheduling software makes it easy to handle employee schedules without going through the daily strains mentioned above. Most hotel managers are adopting this software as a way of managing and saving their time. Some of the ways scheduling software will help you save time include the following.
Accessible anywhere with an internet connection
It's not uncommon to hear a hotel manager having to abruptly report to work in order to sort out some scheduling issue. Maybe an employee didn't report to work and the manager is expected to find someone to cover the shift. In such instances, the scheduling system is only available within the hotel offices. Time is wasted traveling to work, sorting through the schedule and contacting possible replacements. With an online based scheduling software, all the hotel manager needs to do is log into their account, filter out employees who are free and contact them. This can be done from anywhere with an internet connection.
Employee input
One of the challenging aspects of creating a daily, weekly or even monthly employee work schedule is determining which hours to assign a particular employee. The process involves a lot of consultations with individual employees. It can also lead to bad relations when some employees are assigned work shifts during hours they don't like. At the end of the day, employee productivity suffers and this reflects on the hotel's performance. Hotel staff usually feel comfortable when they have a say about the work and leave hours assigned to them. They will also be more willing to cover for a colleague if they find that the time allocation favors their schedule. Working this out manually can be a headache on the managers part.
However, by using online scheduling software, employees are able to select the work hours they find most suitable for their daily routine. In addition, the software handles issues such as duplicate entries ensuring that each employee works the desired amount of hours every month to get paid. Since the system is web based, each employee can select his or her work and rest hours remotely without having to present themselves at the hotel. For the manager, this means less time spent contacting, consulting and updating the hotel employee work schedule.
Wage calculations
This is another challenging aspect of hotel management. As a manager, you might be handling tens or even hundreds of employees at once. The work schedule is such that you have to account for regular work hours, overtime and even paid leave during each payment cycle. This might require keeping track of every individual employee on a daily basis. That's a lot of extra hours spent on sorting out the daily wages due to tens of hundreds of employees. Such time can be spent working on other things that relate to the hotel managers job description. An online based scheduling system makes it easy to calculate wages due to each employee. It allows you to easily view the number of hours each employee as worked throughout the month and calculate his or her salary.
Easy to contact employees
Trying to find every employee's contact information and calling them individually can take up a lot of time. An online based scheduling system makes the process easier and time efficient. Since each employee can insert his or her contact information within the assigned section within the software, this makes it easy for the manager to find such information with a few clicks. In addition, the software allows hotel managers to send a single message to multiple employees at once saving time.
Working as a hotel manager means that most of your time is spent keeping track of employee work schedules and ensuring that each day progresses just fine. You can easily cut down of this time by adopting online scheduling software. The software does most of the heavy lifting allowing you to get more time to attend to other activities that come with the hotel manager's job description.
Free 30-Day Scheduling Software Trial
Try WhatTimeDoIWork.com for 30 days … free! Create your account right now to get started.
---