Why Women are Key to the Success of your Bar?
07 Jan, 2014 |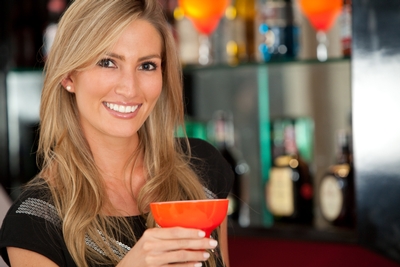 As you look around your bar, do you see?
An establishment decorated in "early man cave"
Signage that suggests "for men only"
An après-hunting paradise
Warm, inviting décor, comfortable seating, with tables arranged for conversations
If you answered anything but "d," you're bar probably suffers from a lack of female clientele. And if that's the case, you're losing a large number of potential patrons—not to mention lots of revenue.
There are many reasons why you should focus on attracting female clientele to your bar. Men go to bars for many reasons; however the most common reason is that they are at the bars looking for attractive, single women. When men and women get together at a bar, the atmosphere is entirely different than at a men-only establishment. When together, men and women tend to stay longer, order more drinks, and eat more appetizers. Men have also been known to leave bigger tips when women are present. This makes having women around better for you and your wait staff—and undoubtedly more interesting and exciting for your male patrons.
If you just look at your sales receipt at the end of any night, you will find that your profit margins are higher when there are more women in your bar. Women buy more expensive, sophisticated food and mixed drinks. As a bar owner you know that the profit margin on your cocktails are much higher than on your beer sales. To increase you sales, ensure that you have a list of appetizers that women can eat and still look sexy, along with a good selection of specialized female friendly cocktails.
So what can you do to attract more women to your bar? You can start by:
Asking your female friends and relatives about what they prefer in a bar/pub
Replacing worn, outdated barstools with new and comfortable ones
Moving seating to suggest intimacy
Making sure everything is cleaner than clean
Ensuring that restrooms are clean and tidy
Hiring musicians to play quiet music on certain nights of the week
Offering exotic drink specials
How else can women help the success of your bar, by having women on staff during your busiest hours! Men will linger and buy more drinks because they enjoy talking with female bartenders and servers.  So how can you ensure that you have adequate shift coverage with women working all the busiest shifts? Try online employee scheduling software from What Time Do I Work. You can quickly create conflict free schedules, post them online and communicate scheduling updates with your entire staff with a quick click of the mouse.
---