Bar and Nightclub Scheduling
The task of managing a bar or nightclub can be challenging. Managing staff with a high employee turnover rate—and where each position requires different hours and responsibilities—can create an employee scheduling nightmare.
With so much change, and the need to handle time-off and vacation requests, bar and nightclub scheduling becomes the most tedious part of managing your business.
Since bars and nightclubs are often open during unusual hours and days, employees often have specific shifts they are able to work. It's vital for a manager to schedule employees for the correct shift according to their preferred schedule and the responsibilities of that job.
Reduce the obstacles and challenges of employee scheduling with WhatTimeDoIWork.com online bar and nightclub scheduling software.
Decrease employee turnover by scheduling employees based on their preferred shifts and availability.
Ensure adequate staffing on your schedule for all shifts—with all jobs covered.
Streamline the process of hiring, managing and scheduling all in one place.
Control labor costs with automatic labor cost calculations and overtime alerts.
Easily manage availability, time-off requests and shift swapping within the program.
Automatic shift alerts for employees to eliminate no-shows.
Create and view the schedule from anywhere at any time.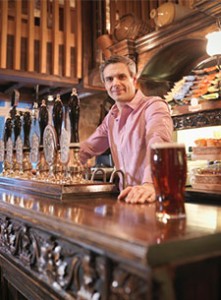 See how WhatTimeDoIWork.com nightclub and bar scheduling software eliminates scheduling conflicts and reduces labor costs.
No service contracts or additional fees
Pay-as-you-go pricing
No downloads AND all updates are automatically included
Quick and easy upload feature for adding employee information
Free program wizard to get you started right away
Create the perfect conflict-free bar and nightclub schedule every time